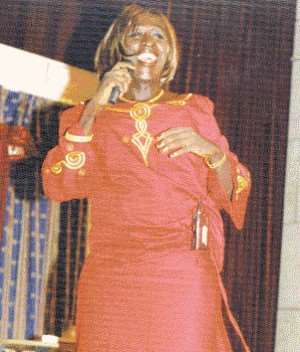 Popular stand up comedian, actor and social commentator, Kweku Sintim-Misa (KSM) has been listed on the national coordination campaign team of NDC flagbearer, Prof. John Evans Mills.
KSM is in the category of 'experience hands' on the 58-member national coordination campaign team which is the subject of a wrangle between NDC chairman Dr. Obed Asamoah and Prof. Mills and Flt. Lt Rawlings. When KSM was reached on phone over the weekend to confirm his membership of the Mills Campaign team, he denied and said, "I was approached by the NDC to be part but I declined on grounds that being a social commentator, I do not want my political affiliation known.
In my case I am neutral to all the political parties. KSM said his name was added to the list without his consent as he declined the offer. Also listed are long time Rawlings pal, Fritz Baffour and one time PNDC member, Ms Aana Ennim.