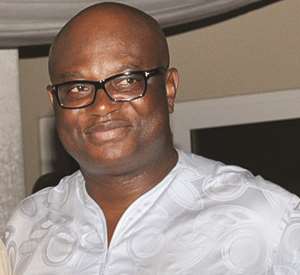 Two five-storey buildings under construction at Apatrapa and Kropo, suburbs of Kumasi, the Ashanti Regional capital, collapsed at the weekend.
No casualty was reported in both incidents, but there were speculations that some people might have been trapped at Apatrapa.
An eyewitness, who gave his name as Osabarima, told DAILY GUIDE, "There was a huge noise and suddenly the building collapsed. Everyone started running, thinking it was an earthquake. There was dust everywhere. We then realised what had happened."
According to him, nobody had been declared missing after the tragic incident, which happened Sunday morning.
Osabarima said the collapsed building was near the King Jesus Anointing Ministry, popularly known as 'Dwankobia Prayer Camp,' as well as other residential and commercial properties at Tanoso-Abuakwa.
At Kropo, the five-storey building collapsed around 1:45 am on Saturday while most residents were fast asleep.
"I was fast asleep when I heard a huge sound like an earthquake which shook my building. When I rushed out with other co-tenants, we discovered a storey building under construction had collapsed," eyewitness Daniel Oppong-Sarpong told DAILY GUIDE.
He maintained that the building was behind the St. George's International School, which was adjacent to his home at New Suame.
'It was supposed to be at least six floors high when completed,' Mr. Oppong-Sarpong said, and reported no casualty or entrapped persons.
From Ernest Kofi Adu, Kumasi