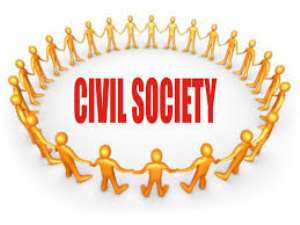 Accra, June 19, GNA - Civil society organisations (CSOs) in the agriculture sector have called for improved resource mobilisation to support agricultural production especially smallholders farmers in the Northern Region.
Mr Lazarus Jambadu, Project Officer of Community Aid for Rural Development (CARD), said the development of village savings and loans schemes to mobilise local resources would be an option to fund agriculture.
Mr Jambadu said there is the need to tap into local resources like converting animal waste into compost for agricultural activities as an alternative to reduce high cost of fertilizer.
He made the call in an interview with Ghana News Agency on the side-lines of the 2015 Joint Sector Review of the Agriculture Sector, to assess the extent of implementation of work programmes and ascertain progress towards the achievement of expected outputs and outcomes.
The three- day meeting would also discuss pertinent issues affecting agricultural development with the view of making recommendations for institutional and policy reforms to feed into the medium-term planning and budgeting exercises.
Mr Jambadu called for modified seeds to yield high capacity with minimal disturbances on climate change and called for effective dialogue among stakeholders to improve the agriculture sector.
He said CARD has through Greater Rural Opportunity for Women project in partnership with Millennium Development Authority and the Agriculture Technology Transfer with support from USAID supported women in agriculture to adopt new methods to improve agricultural activities.
Mr Nicholas Apokerah, Executive Director of TradedAID Integrated said government should institute a law to compel institutions to finance agriculture because of its huge contribution to the country's economy.
He said in support of Millennium Development Goal 1 to reduce global hunger and poverty, the US Government's Feed the Future Initiative aims to accelerate inclusive agricultural growth and improve nutritional status.
Mr Apokerah said despite Ghana's impressive growth and achievements in poverty reduction in the past decade, the northern part of the country still has poverty rates nearly twice that of the south.
"There is a risk that poverty in northern Ghana will remain high and the income gap between the north and the rest of Ghana will further widen," he said.
He said strategic investments in maize, rice, and soya would help the country achieve significant reductions in poverty by increasing productivity and reduce pre- and post-harvest losses, which in turn fuels increases in farm output and income.
Nana Aisha Mohammed, Project Officer, SEND-Ghana, said her organization and CARE Ghana are mobilising CSOs in agriculture which operates operate in the north to engage agriculture sector policy makers and implementers to become more responsive to the needs of farmers in Northern, Upper East and Upper West Regions.
She explained that the idea is to link farmers to Food Security Policy Advocacy Network, CSOs and individuals in the country, who work on food security issues, for improvement in the agriculture sector.
GNA