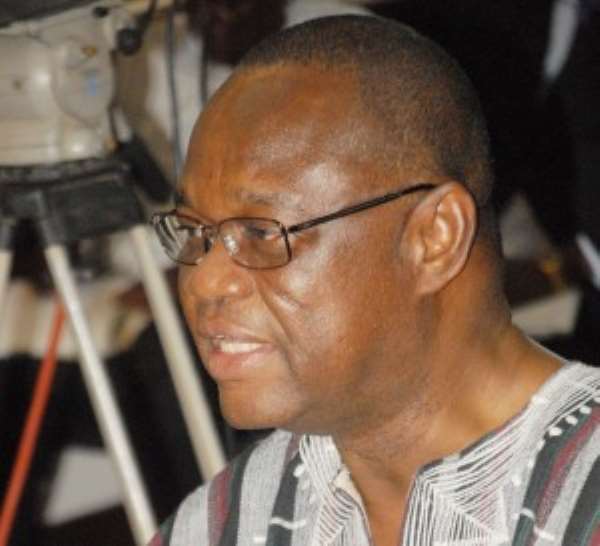 Mr James Zuugag Tiigah
Bolgatanga, June 19, GNA - Mr James Zugah Tiigah, Upper East Regional Minister, has asked churches in the country to do more in shaping moral standards and help minimize the level of indiscipline in society.
He noted that the role of churches in the nation's socio- economic development was enormous, and pledged government's readiness to partner them and to create an enabling environment for the citizenry to go about their businesses without intimidation.
He pointed out that the development of the country could be accomplished within the atmosphere of peace.
Mr Tiigah was addressing congregants of the Upper Presbytery of Peniel Presbyterian Church in Bolgatanga, to commemorate the Fifth Anniversary of the Upper Presbytery on the theme: 'Be Filled with the Holy Spirit, Five Years of Mission Work as a Presbytery.'
The Regional Minister praised the instrumental role the Presbyterian Church in the region played in ensuring peaceful co-existence among people in the conflict-prone areas.
Enumerating developmental projects in the region, the Minister acknowledged the role of the various agricultural stations of the Presbyterian Church, in supporting small holder farmers among others.
Rev Prof Cephas Omenyo, Overseer of the West-Legon Presbytery Church of Ghana, charged the congregants to remain constantly renewed in the Holy Spirit, in order to have the strength and encouragement to serve God.
Prof Omenyo who is also the Provost of the College of Education, University of Ghana, Legon said a spirit filled church, self -sacrifice to the growth and development of the church, were the only way to accomplish its mission.
Reflecting on Ephesian 5:18, the Professor said true manifestations of the Holy Spirit which empowered the Apostles of Christ, and enabled them to support and encourage each other in their mission and therefore as a church, by staying together in the Spirit, would empower them to help the less endowed.
He indicated that though the church may be going through challenges, projects initiated by it in the last five years were clear manifestations and guidance of the Holy Spirit, and should not be taken for granted.
He congratulated the Upper Presbytery for the consistent growth and strides made in the establishment of schools in the area such as a senior high school in Nakpanduri in the Northern Region, a training college, primary schools, eye clinic and health centres in the region.
He urged the people to work hard despite challenges, and continue to push the agenda and mission of the church by helping the less endowed, and ensure that all projects were executed.
GNA