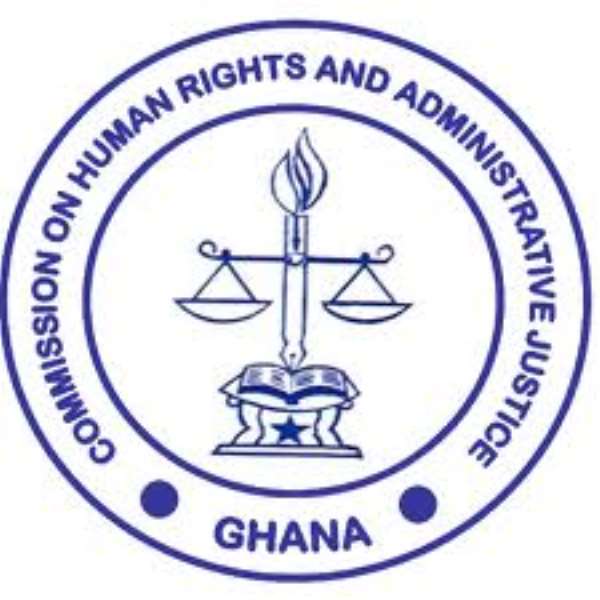 Gomoa Brofo (C/R) June 19, GNA - Parents who refuse to enroll their children in school should be reported to the Commission on Human Rights and Administrative Justice (CHRAJ) for their assistance.
This is because it is the basic right of every child to have access to education, especially the basic one.
Mr Alex Ebo Afful, Ajumako-Enyan-Essiam District Director of CHRAJ made these remarks at a public forum to mark the 'World Day Against Child Labour' at Gomoa Brofo.
The theme for the celebration was: 'No Child Labour and Yes to Education.'
It was sponsored by the Gomoa West District Assembly
According to Mr Afful, if a parent found his next door neighbour maltreating a child, he or she should not hesitate to inform the CHRAJ for their intervention.
Mr Afful pointed out that any children not educated would grow to become a burden on society.
Education can, therefore, help to develop the mind even during apprenticeship training, and all aspects of life.
Mr Emmanuel Kwaku Glagoe, Assistant Director of the Ghana Education Service (GES) at Apam, said that caning of school children had not be abolished, but with guidelines attached to it.
He explained that three strokes of the cane could now be administered by a headteacher only.
According to him, caning was not the only punishment that could be given to instil discipline, but other soft punishments could be used.
He said government was doing its best to ensure quality education in schools, and therefore appealed to parents to reciprocate the gesture by providing basic needs to their wards.
The Chairman of the Planning Committee of the programme, Dr Mark Nii Lamptey, said the Day was instituted by the International Labour Organization (ILO).
GNA