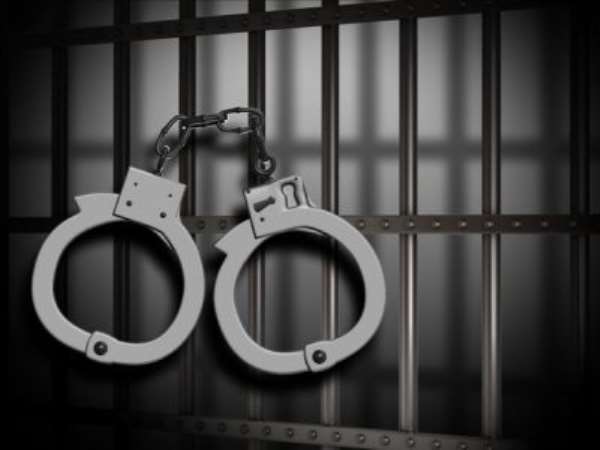 Accra, June 18, GNA - A Circuit Court in Accra on Thursday sentenced a 22- year- old fashion designer to 18 years imprisonment for having sex with a seven year old pupil in his shop at Agbogboloshie, Accra.
Godwin Adjei who was facing a charge of defilement pleaded guilty and was convicted on his plea by the Court presided over by Mrs Rita Agyemang Budu.
Prosecuting Detective Inspector Kofi Atimbire told the Court that the victim lives with her mother at Agbogboloshie, near the Accra Brewery Company.
The Prosecutor said Adjei also reside at Agbogboloshie and has his shop in the same vicinity where he usually passed the night.
On June 14, Prosecution said in the morning, the victim's mother who is the complainant was plying her trade and left the victim under the care of the grandmother.
Detective Inspector Atimbire said during that time, the victim visited her mother at the market and while she was returning, Adjei asked her to buy porridge and 'Koose' for him.
When the victim returned with the food, the victim was wet because it had rained.
Prosecution said the convict lured the victim into a bed net erected behind his shop, removed her dress and panty and had sex with her until he discharged semen.
During the act, Prosecution said the victim cried aloud for help but to no avail.
The convict warned her to shut up. After the act, Adjei cleaned the semen from the victim's vagina and gave her GH¢ 1:50.
When the victim went home she informed her grandmother who also informed the victim's aunty.
The victim led her grandmother and aunty to the market and they caused the arrest of Adjei who was escorted to the Accra Railway Police Station.
Later, Prosecution said the matter was referred to the Domestic Violence and Victim's Support Unit where a medical form was issued to the victim for her to undergo treatment.
Inspector Atimbire said although they were yet to receive the report, Adjei admitted the offence in his cautioned statement.
GNA