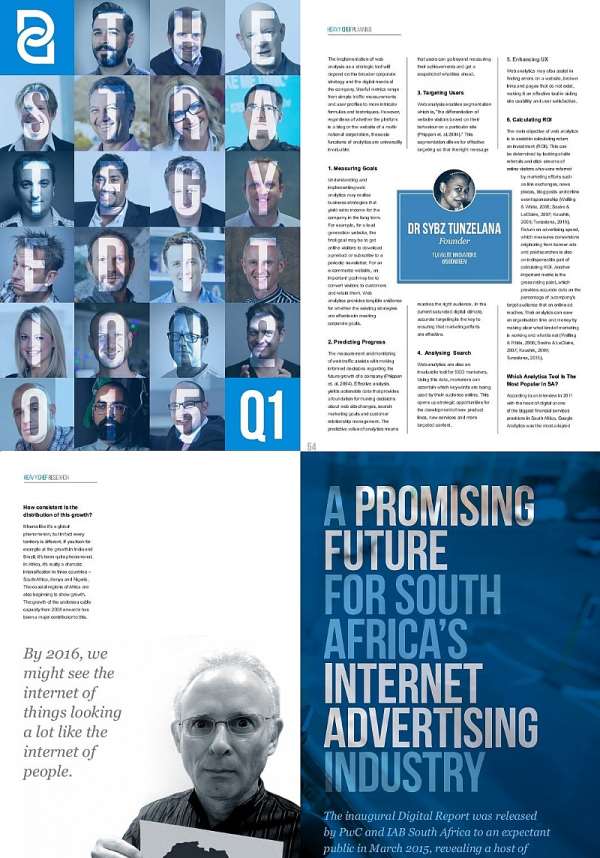 Heavy Chef – the digital learning platform founded by South African marketing agency, World Wide Creative (WWC) recently hosted a Strategy Event that coincided with the launch of the inaugural edition of its online magazine. Entitled the Heavy Chef Quarterly Review , the publication features exclusive content authored by some of the continent's most prominent authorities on digital marketing, trends and entrepreneurship.
Correlating with one of World Wide Creative's four business units, the first edition focuses on Digital Marketing Strategy and includes a curation of valuable learning tools including infographics, opinion pieces, interviews and top ten charts. The magazine brings together a wide range of content produced by the WWC team as well as the world-class digital speakers who present at Heavy Chef's free monthly sessions in Joburg and Cape Town.
About the launch of the magazine, WWC's CEO, Fred Roed says, "I'm super excited about what I consider to be the latest chapter in Heavy Chef's ever-evolving story. This is just another way in which World Wide Creative is putting its philosophy of learning and sharing into action, and I can't wait to hear what the digital community thinks of it."
The publication was officially launched at the Strategy Event before the presentations of foremost technology trends expert, Arthur Goldstuck and Ogilvy's Head of Group Digital Innovation, Chris Rawlinson. During the event, #heavychef became South Africa's number one trend as guests eagerly tweeted the insights and statistics shared throughout the course of the evening. Industry heavyweights featured in the Strategy Edition include Gareth Cliff, Rand Fishkin and Emma Sadleir. The Heavy Chef Quarterly Review can be downloaded here for free.
What is Heavy Chef all about?
As an initiative of digital marketing agency World Wide Creative, the Heavy Chef project is a platform for practical learning – where South Africa's digital community collaborates, shares ideas and discusses the latest web marketing news. The name comes from the expression "Never trust a skinny chef" and our aim to learn from Heavy Chefs - in other words, those rare folk who eat their own food, walk the talk and practice what they preach.
Heavy Chef is sponsored by: World Wide Creative , Microsoft SA , Backsberg Wines and Uber.