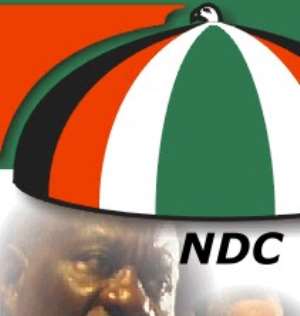 The executive and the entire membership of the above Pressure Group wish to inform the media, security services and the general public about our upcoming event (DEMONSTATING AGAINST THE CURRENT GOV'T) scheduled on the 7th day of July 2015 at Denu in the Volta region.
This development has come as a result of the governments' inability to rescue the country's economic crisis, coupled with the following, ERRATIC POWER SUPPLY, HIGH LEVEL OF CORRUPTION, MASSIVE UNEMPLOYMENT and NEGLET OF THE REGION.
The event is with the theme:
NE MOVITↄ ZU NUNYALA LA, KEFEFE LA NUTSO
SE OKWASIA ANI TI AA, NA AGORO AGU
IF THE FOOL BECOMES WISE, THEN THE GAME IS OVER
The group has officially written to the police to seek their permission and order before, during and after the event.
We are calling on all youth of the ruling party who also feel the heat in the country to join us, as well as everyone who sees the importance in this demonstration to join us.
The event, per our plan; we shall converge at the Swansea Beach at Denu to Swansea Avenue Junction through the principal street of Aflao township to the main border.
The program will start at 8:00am prompt.
Come and express your concern.
……..SIGNED………..
ADJASE TETTEYFIO ROBERT
NATIONAL CHAIRMAN