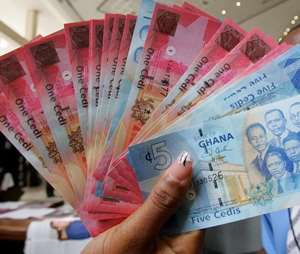 Government must follow the habits of smarts business people if it is to offer any useful economic injection for the good of its people, politician and Businessman, Paa Kwesi Nduom, says.
In a Facebook post Sunday the leader of the Progressive People's Party (PPP) argued that "Smart business people know that when they are in trouble, they "humble" themselves, they take the bitter pill, discipline themselves, cut cost and go to market with enthusiasm to sell their best products."
Nduom was commenting on an European Union budgetary support facility of 161.38 million Euros extended the Ghanaian government.
"Now that it clear, known and admitted that we are in a tough economy and money is scarce, government must also become smart and act in our best interest. Government officials must humble themselves and drop projects and expenditure that do not fall in the "need" category.
"Most important, government must take a single-minded approach to supporting Ghanaian businesses with tax incentives, low-cost money and the state's purchasing power. When Ghanaian businesses become big, profitable, they will employ more people, pay more tax to fund social infrastructure and bring the excitement needed to generate greater prosperity for the people.
"Politics of the extreme partisan nature, designed to benefit only a select few of the people will destroy anything homegrown. In many homes in Ghana, you will find a combination of PPP, NDC, NPP, PNC, CPP, etc. Money does not wear political colours," he added.
In a statement this week, The European Union said it was resuming its budgetary support to Ghana after a 2013 suspension.