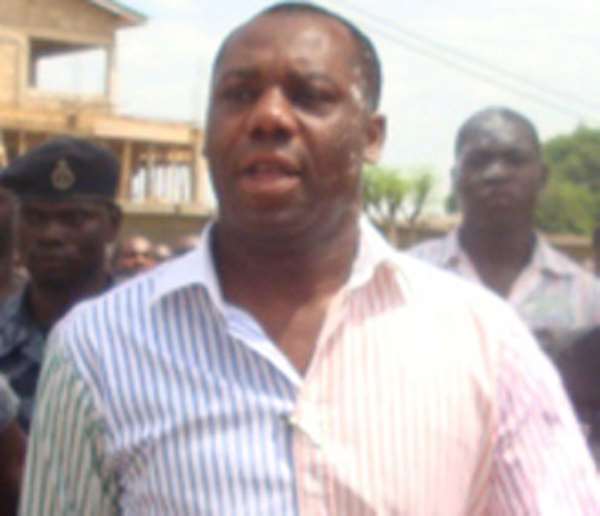 Dr. Mathew Opoku Prempeh, New Patriotic Party (NPP) Member of Parliament (MP) for Manhyia South, has predicted massive victory for Nana Addo Dankwa Akufo-Addo, standard bearer of the party, during the 2016 presidential election.
From all indications, he stated, the NPP would oust the non-performing Mahama-led National Democratic Congress (NDC) administration from power when Ghana goes to the polls next year.
Affectionately called Napo, the Manhyia South MP said the populace is tired of routine unfulfilled promises and disappointments by the NDC administration, led by President John Dramani Mahama.
The MP therefore stated that the electorate would give Nana Akufo-Addo and the NPP the nod to fix the ailing economy and restore Ghana to affluence.
He was addressing hundreds of NPP delegates that jammed the St Annes Anglican Church at Ash Town in Kumasi on Saturday.
The occasion was when Napo was acclaimed the Manhyia South NPP parliamentary candidate of the party.
Napo however, warned the NPP faithful to shun complacency and campaign hard for the party to win the expected landslide victory in 2016.
According to him, even though it is an open secret that the NDC government has failed, the NDC's blunders alone could not secure the NPP victory.
The NPP MP insisted that hard work, total unity and dedication to the cause of the party by the members and the supporters could secure victory for the party.
Napo said Ghanaians are suffering severely under the NDC administration and are now looking up to Nana Akufo-Addo and the NPP to come and save them.
Napo gave the assurance that he would work above himself to help the NPP garner more votes at Manhyia South in 2016.
Nana Kwaku Duah, Kokosohene, who was a special guest of honour, commended Napo for his humility and strong passion for the development of the constituency.
He charged him to continue with his good works, admonishing the NPP supporters to stay as a united party.
Mr. Addae Mununkum, who was sent to the function by the Ashanti Regional NPP, warned the party against infighting and called for unity in the party.
The delegates were seen showering praises at Napo after the event, with some of them assuring him of their staunch support ahead of the 2016 polls.
FROM I.F. Joe Awuah Jnr., Kumasi