Mireku Duka Wins Npp Paliamentary Primaries In Takwa Nsueam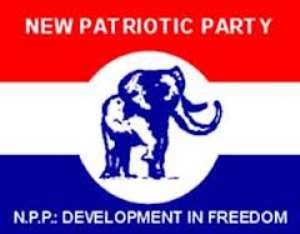 Incumbent NPP Member of Parliament for the Tarkwa Nsuaem constituency, Western Region, Hon. Gifty Euginea Ku7si, has lost his seat to the former MCE Hon. George Mireku Duka in the ongoing primaries of the New Patriotic Party (NPP).
According to provisional results, the incumbent polled 312 and Hon. George Mireku Duka won by 453 votes.
Hon. George Mireku Duka preached peace and unity to be maintained within the party to clinch power from the ruling National Democratic Congress (NDC) in the upcoming 2016 General election.
He said, Hon. Gifty Euginea Kusi has paid her dues to maintain the seat in Tarkwa Nsuaem and she needs to be respected as her tenure in office is not over.