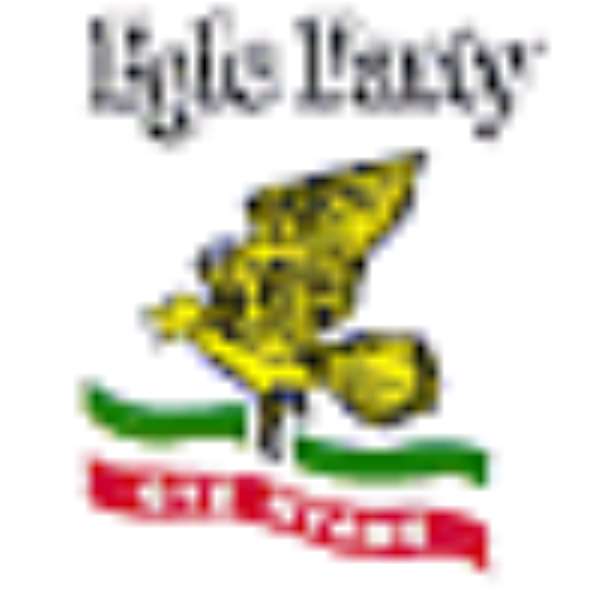 Accra, Sept. 2, GNA - All is set for the National Delegates' Convention of the EGLE Party slated for Saturday September 4 in Accra. Mr Daniel Ofori-Atta, Chairman of the Party's Council of Elders, told the Ghana News Agency in an interview that the convention would elect National Executives of the Party.
The EGLE is the second Party to withdraw from the presidential race after the National Reform Party (NRP), which decided at its congress last weekend to contest only 10 parliamentary seats.
The delegates would amend the Party's Constitution; endorse a memorandum of understanding for the Grand Coalition; elect core National Executives - Chairman, Vice Chairman, General Secretary, Treasurer, Women and Youth Organisers, Communications Director and other officers. More than 2,000 delegates would attended the convention - 10 each from 200 constituencies - and representatives from the Council of Elders, Regional Executives, Founding Members and the Overseas Branches in Canada, USA, Britain and Germany.
Meanwhile the Volta Regional branch of the Party has elected Mr Divine Ankutse as its Regional Chairman.
A statement to the Electoral Commission copied to the Ghana News Agency named the other Volta Regional Executive Members as: Mrs Clara Yaokuma Dornor, Vice Chairperson; Mr Francis Dormekpor, Secretary; Mr Daniel Tornyi, Organiser; Mr Kudo Manasseh, Deputy Organiser and Mrs Regina Nkansah, Treasurer.
The rest were: Ms Veronica Alornyeku, Women Organiser; Ms Patience Avege, Deputy Women Organiser; Ms Elizabeth Dodoo, Youth Organiser; Ms Mary Akpi, Deputy Youth Organiser; Mr Evans Attipoe, Propaganda Secretary; Mr Emmanuel Sifa, Welfare Officer and Ms Rose Anani, Financial Secretary.