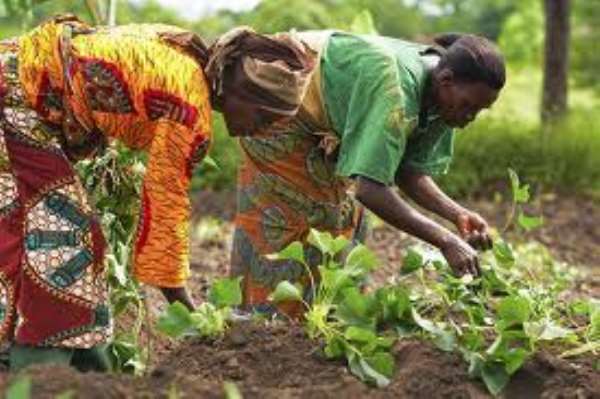 Accra, June 11, GNA - Farmers who want to plant crops have been advised to cultivate produce, which could be harvested within a maximum of two months.
In an interview with Ghana News Agency, Mr Michael Padi, Senior Meteorologist at the Ghana Meteorological Agency, Kotoka International Airport, in Accra said the peak of the rainy season, would soon be over.
'In August, we would experience drizzling or light rain, which does not support crops that need lots of water,' said the senior meteorologist.
Touching on what the weather would be like for the rest of the week, he said 'there would be rainfall, but this time not as severe along the coastal sector as it has been over the past week.'
Mr Padi said the middle sector and the north would have strong rains accompanied by strong winds, but the rains in the coastal sector would generally be milder, though there could be heavy rainfall 'but with no strong winds'.
He said the past week, saw rainfall amounts and distribution increasing with the coastal areas receiving the heaviest amounts.
'Most stations reported six rainy days during the week,' he said.
Mr Padi said 'widespread rainfall occurred along the coastal sector throughout the week, but over the forest belt and the north, the wide spread rain occurred in the middle of the week.'
The highest rainfall recordings for last week were Accra-270.9 millimetres (mm), Tema-268.8mm and Ada-260.1mm.
The country is presently experiencing the peak of its first and major rainy season.
GNA