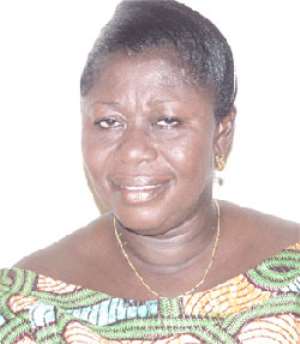 Supporters of George Isaac Amoo, the NPP MP for Ayawaso West Wugon, believe strongly that Hon. Isaac Amoo lost the primary because his opponent Mrs. Frema Osei Opare, a niece of President Kufuor, in collaboration with some party executives, used her relationship with the President to get some of the delegates to pledge allegiance to her.
One Nii Ankrah, an Amoo supporter who spoke to The Lens at the Ayawaso West Wugon primary last Sunday, said "we know that some of the polling station chairmen who are the voting delegates were contacted by some of our Regional and National executives and were told that it would not be good for the image of the President if his niece losses the primaries in the President's own constituency."
According to Ankrah, "the whole primary was portrayed as a test of the delegates loyalty to the President. In fact, some of the delegates who would otherwise have voted for Isaac Amoo have confided in us that they were told that Mrs. Frema Osei Opare is not only merely a niece of the President, but she also has the support and endorsement of the President."
"These delegates were told that anyone who votes against her would be voting against the choice of the President, and such a person would be considered disloyal to the President," Ankrah revealed.
The question on the lips of keen observers of the political going ons in the Kufuor government is the following: Can the NPP ever do anything about its unprecedented levels of nepotism and cronyism?