The Ambassador of France to Ghana and the environment advisor of the Embassy inaugurated on Friday, May 29, 2015 a professional training center funded by the Embassy of France to Ghana.
As part of policies dedicated to strengthening gender equality, a call for funded project was launched in 2013 by the French ministry of Foreign Affairs and international Development to "improve living conditions and empowerment of girls from 10 to 25 years old ". The association "Back to Roots" based near Lyon in France (69) won the project called "Women in progressive development project" to rehabilitate a building and turn it into a training center in Akuakrom (80 km from Kumasi).
This project aims at reducing rural insecurity for young girls in vulnerable situations or disabled and promotes their empowerment. This professional training center will teach craft trades, hairdressing, shoemaking, and sewing. The project will train 90 students in 2 years with a quota for young disabled women. The expected results are to offer diplomas, opening opportunities for professional integration. Hygiene issues, maternal health, child and reproductive will also be addressed and literacy training can be provided if needed. The ultimate goal is to give young women of the town of Akuakrom a valued status in society. On the total budget of € 80,000, the Embassy of France granted € 50,000.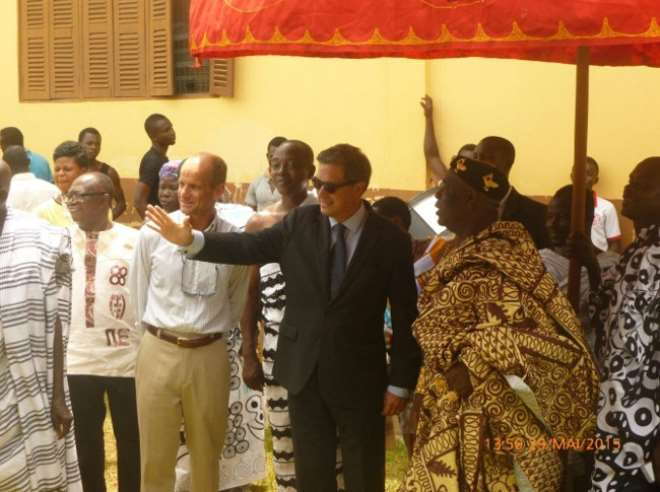 From left to right: Pierre-Yves Kervennal, environment advisor from the Embassy of France to Ghana, H.E Frédéric Clavier, Ambassador of France to Ghana and Nana Boachie Duah French-Ghanaian citizen, local chief and project manager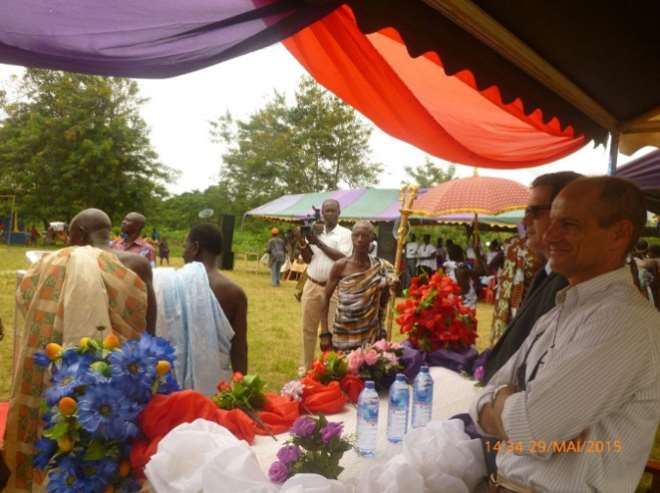 H.E Frédéric Clavier, Ambassador of France to Ghana and Pierre-Yves Kervennal, environment advisor from the Embassy of France to Ghana at the inauguration of the professional training center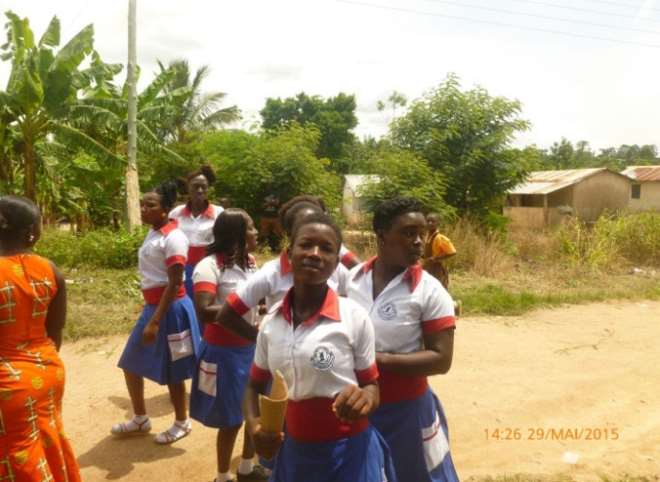 Young girls from the training center wearing French flag colored uniforms