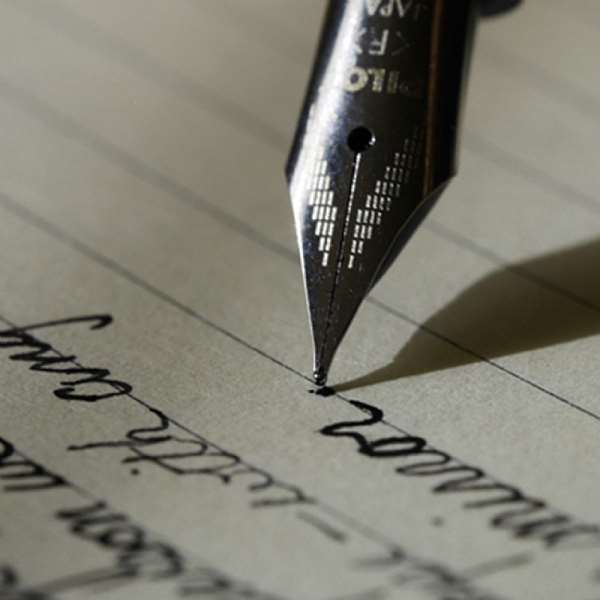 Hamlet: 'To be, or not to be - that is the question:
Whether 'tis nobler in the mind to suffer
The slings and arrows of outrageous fortune
Or to take arms against a sea of troubles,
And by opposing end them. To die - to sleep -
No more; and by a sleep to say we end
The heart-ache and the thousand natural shocks
That flesh is heir to'.
Hamlet Act 3 Sc 1
CARLOS AHENKORAH is one of the audacious parliamentary aspirants whose fates were in limbo a few weeks ago. A successful freight forwarder (that is, beyond clearing and forwarding importers' and exporters' goods), he had decided to enter the parliamentary fray in Tema West Constituency where Honourable Irene Naa Torshie is comfortably berthed.
If the 'affirmative action' and the 'indigenisation' of Ga and other coastal constituencies propagated by the NPP a few months ago had been allowed to prevail, Naa Torshie would have had a double advantage: first, as a woman; second, as a Ga indigene – either way she would have sailed through -perhaps, unopposed - to face other parliamentary candidates from other parties in the forthcoming parliamentary elections.
And Naa Torshie is no stranger to political twists and turns. In 2008, she was able to wrestle the parliamentary seat from Honourable Abraham Osei Aidoo who had risen to Majority Leader when the NPP was in power. After taking the seat in 1996, Honourable Aidoo maintained the seat until he was eclipsed by Naa Torshie. It led to a few 'skirmishes'. Some party members speak of the NPP having dwindling fortunes in that constituency.
At the inauguration of the party office of the aspirant, Carlos Ahenkora at Sakumono, Honourable Osei Aidoo was present 'in his numbers', and one could guess where his allegiance lay. It is said that 'The enemy of my enemy is my friend' OR 'My enemy's enemy is my friend'. The Arabic version is 'Adu Aduyi Hooweh Ssadikki'. Kautilya Arthasastra noted in 'Arthashastra': 'The King who is situated anywhere immediately on the circumference of the conqueror's territory is termed the enemy. The King, who is likewise situated close to the enemy, is termed the friend (of the conqueror). This doctrine was used extensively during the Second World War in which despite the tension between the Western Allies and the Soviet Union, the two groups recognised the need to work together to confront the Nazi aggression under Hitler. Again, during the Cold War, this Sanskrit treatise dating as far back as 4th Century BC was employed between the Western Bloc and the Soviet Union.
In present day Middle East politics, although Israel and Saudi Arabia are enemies, and Iran is an enemy of Israel, Saudi Arabia and Israel are friends against `Iran. 'Frenemy' is a portmanteau word representing 'friend' and 'enemy' and it stands for someone who is a friend as well as a rival.
Carlos Ahenkora was accused of: transferring his vote to the Constituency not too long ago; not participating in constituency activities for the past four years; possessing two ID cards from two constituencies. It is alleged that eleven (11) out of fifteen (15) constituency executives wrote petitions against him.
So, for transferring his vote from Tema Central to Tema West because of Afari-Gyan's cleavage of Tema West and Tema Central, Carlos Ahenkora is an enemy to the party? So in the few years past, was there a Constituency known as Tema West which was separated from Tema Central? So, if one assists a party in various ways, but does not concentrate his energies on a Constituency, his efforts are not duly recognised? Other parties would be open and un-fastidious, where NPP is finicky and nit-picking.
Carlos Ahenkora and five other parliamentary aspirants including Owireku - Amofa (Dome – Kwabenya), Adwoa Amoako (Tema West), Ayemang Prempeh (Tema Central), Carl Dey (Ayawaso Central) and Vicky Bright (Okai Koi South) heaved a sigh of relief when on May 28, 2015, the NPP Steering Committee overturned their disqualification in the primaries.
But Carlos's exhilaration was short - lived. One Joseph Buabeng took the matter to court and his reliefs were granted. The court presided over by his Lordship K.A. Ofori Atta set aside the NPP steering committee's decision to clear them; the interlocutory injunction was to hold for ten (10) days. Article 11 of the constitution of the New Patriotic Party says '2 (c) A member applying for the nomination as the Party's Parliamentary Candidate should be a known active member for at least two years provided that, in appropriate cases the National Executive committee in consultation with the Regional and constituency Executives, may dispense with the requirement
'2 (d)A member applying for nomination as the Parties Parliamentary candidate shall be a registered member and a voter in the constituency, which he or she seeks to represent , provided that in appropriate cases, the National Executive Committee in consultation with the Regional constituency executive may dispense with the requirement.
Mr Kwabena Sarpong an ardent NPP supporter in Tema is of the opinion that there is no need for disqualifying anybody. Disqualification will leave many prospective aspirants disillusioned and disgruntled. Peeved by the intrigues to get him disqualified Carlos Ahenkora declared: 'If the system uses anything against me and disqualifies me, I will have no option but to go independent. I hope it does not come to that because so far, there is nothing to show that I will be disqualified'. That is the fear - pushing people to go independent and whittle away valuable votes thereby.
People have nothing against Naa IreneTorshie, a lawyer who was once the Deputy Ghanaian Ambassador in the United States of America. She is as formidable as she is articulate. But some, on the other hand, delight in seeing that Carlos Ahenkora joins Kofi Brako, to represent the interests of the freight forwarders, importers and exporters, having once been the President of the dynamic Ghana Institute of Freight Forwarders. Tema as the hub of economic activities, not only for Ghanaians, but also for shippers in the landlocked neighbouring countries like Burkina Faso and Niger, there is the need to have vibrant representatives in Parliament to articulate their concerns, and also serve as resource persons there.
What is happening at Tema West is also happening elsewhere, although in varied forms: Ejisu Constituency, where the incumbent, Owusu Aduomi is being challenged ; Oforikrom Constituency, with Honourable Elizabeth Agyemang, being given a hot chase by Dr Emmanuel Marfo, a former Constituency Chairman; Nhyiaeso Constituency, with the former Road Minister, Dr Richard Anane, having to battle it out with equally flamboyant competitors; others include Subin, Bantama, Tafo Constituencies, all in the Ashanti Region, to name a few. That is the beauty of democracy, not the ugly side of it. The people should decide whether to retain one person to serve decades in Parliament or to give others the chance to test their muscles. People are of the opinion that at this stage, there should be no dilemma. The contestants may not have to seek solace in Hamlet's quandary. They may rather say with Macbeth: '.. I am in blood Stept in so far, that, should I wade no more, Returning were as tedious as go o'er.'
Africanus Owusu-Ansah
[email protected]