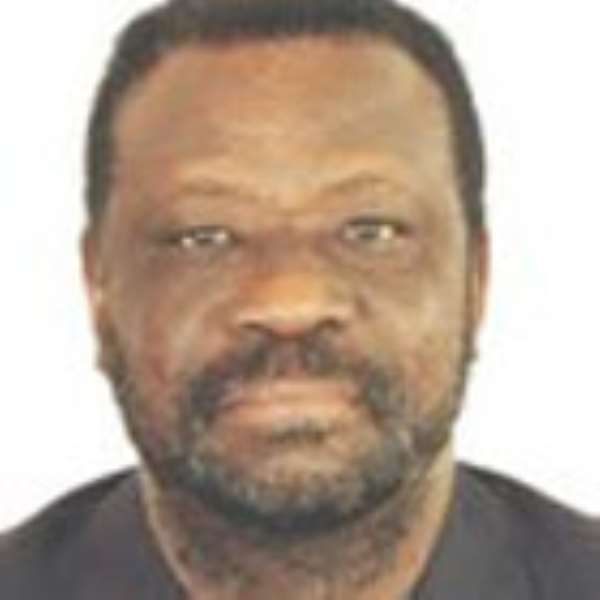 There are times when the mind and the heart combine to put a deathly pall on the collective soul of a nation. That is what I discern from most Ghanaians who discuss the horrendous fire and explosion that occurred in Accra on the night of 3-4 June 2015.
Everyone says that "apart from the Accra Sports Stadium disaster" (that occurred on 9 May 2001 and in which 127 people lost their lives) no "apocalyptic" event of such a nature has ever occured in our living memory.
The final death toll may be in excess of 200; indeed, our President has already put the figure at 150. But even if it had been only oneperson who died, the unusual manner in which the disaster occurred, would have left us devastated and floundering, as we consider what it is that we have been doing to ourselves.
The disaster will serve a useful purpose if it makes us ask ourselves: are we sleep-walking into a situation in which, 58 years after we proudly became independent of British colonial rule, we are gradually making the country we have inherited unfit for human habitation?
If you think I am using hyperbolic language, read this:
QUOTE: "The Ghana Water Company Limited (GWCL) will today, Friday June 5, begin minimal spillage of the Weija Dam to avoid a swell-up in its water level. The exercise is expected to continue during the rainy season to safeguard the dam from possible damage and collapse….The company has therefore, advised the public, especially residents in and around the Weija treatment plant, to be watchful and take immediate precautionary measures to protect lives and properties in the event of any unforeseen situation.
"Hundreds of homes in two communities in the Ga South municipality were submerged on June 11 and 12, 2014 [that is ONE YEAR AGO!] following the spillage of the Weija Dam by the GWCL…. The situation was so serious that thousands of residents of Glefe and Opetekwei, who had been displaced by the flood waters, were compelled to evacuate their homes." UNQUOTE
I ask you, how are the people to take "immediate precautionary measures" in 2015 to prevent themselves from drowning, or, if they survive, losing their properties, again as happened in 2014?
What "precautionary measures" has the GWCL itself taken to minimise, or curtail, the dangerous effects of the action it is taking in 2015? The GWCL knows what did happen to the communities in Ga South following the spillage of water from the Weija Dam in June 2014. Does it expect a different outcome in June 2015?

If not, how does it expect them to safeguard their lives and properties in 2015, when it knows that they were unable to do so in 2014? How is a different outcome to occur? By divine providence?

What concrete measures has the GWCL taken, in the one year that has passed between 2014 and 2015, to prevent a disaster from occurring during the spillage it must have known would inevitably be carried out AGAIN, during the rainy season of 2015?

Is Weija the only dam of its type in the world? What steps do dam operators in other countries take to prevent lives and properties being lost, during deliberately-induced water spillages? Does GWCL mean to tell us that its officials have never travelled outside Ghana – most probably at public expense – to see what happens in other countries?

Indeed, I can boldly say – without being an engineer – that the engineers who originally built the Weija plant must have drawn up plans to safeguard life and property during anticipated spillages, but that these plans have been shelved by the recent operators of the Weija Dam, although they too call themselves engineers and can probably boast of even higher paper qualifications than the original engineers who constructed the Weija Dam!

Again – without being a lawyer – I do make bold to say that I suspect that shelving these plans may have actually been illegal, because I cannot envisage our Ministry of Works and Housing being so remiss, over the nearly 60 years or so that it has overseen every aspect of civil works in our country, as not to have laid down strict rules and regulations for ensuring health and safety, arising from the construction of complex civil works like dams.

For the GWCL to issue the statement quoted above, at this time when all our thoughts are with those who have died unnecessarily because of a combination of natural and man-made causes, is insensitive to a degree beyond comprehension.

Has the GWCL thought, for instance, of organising the Ghana Navy – as an emergency measure – to bring dinghies to the lake, to patrol the waters and help rescue any persons who may find themselves facing the threat of drowning, during the spillage? Has it thought of erecting tarpaulin tents on high ground near the shores, to house any persons who might be driven out of their homes? And has it thought of modifying the Dam structure itself, so that it can contain an increase rise in the water-level when heavy rains build up the water level to a higher volume than is normally expected?
Whenever a disaster occurs, our Government officials say, "We have learnt lessons that will ensure that nothing like this ever happens again." But that is almost always a lie, as is proved by the fact that the GWCL is going to subjerct the people of Weija to the same calamity as happened last year – probably a WORSE calamity, in fact.
The same thing happens to us again and again and again. But evidently, no precautions are ever taken to prevent a recurrence. And those who make pronouncements that they have no intention of carrying out, are left free to continue drawing their salaries for work which they ought to have done, but which they have not actually done!
Lessons learnt? Flood Disasters would "never happen again"? Read this:


QUOTE: "Flood disaster profile of Ghana since 1968. Written by Daily Graphic."


"July 4, 1968: … Accra registered a record rainfall of five inches in the last nine years…. The rain nearly brought normal life in the city to a standstill…..

"July 5, 1995: Rains which started at midnight caused flooding by morning in low areas of the Accra metropolis. The flood not only affected commuters and vehicles but also the Achimota VRA substation, resulting in power cuts.

"June 13, 1997: Hours of intermittent downpour for two days in Accra caused floods which threatened to cut communication in various parts of the city….. Major rivers such as the Odaw and Onyasia appeared on the brink of breaking their banks, forcing some residents to desert their homes for higher and safer grounds. The water in these rivers rose steadily when the rain started about 3 p.m., raising fears of a possible flood disaster as happened on July 4, 1995 and claimed lives and property….

"June 28, 2001: Floods Again. It is the worst in Accra since July 4, 1995. An early morning downpour submerged portions of the city, with many houses and structures at Madina, Achimota, Dzorwulu, Avenor, Santa Maria and Adabraka Official Town, being affected. Residents of the affected areas who were trapped by the flood waters had to climb to safety on trees and rooftops.

"May 5, 2010: In Central Accra, …the capital's vulnerability to floods manifested [itself again] when parts of the city and its streets were deeply submerged in water after two hours of stormy rains.

"June 22, 2010: …Thirty-five bodies were retrieved from flood waters across the country by volunteers and rescue workers who described the havoc after the rains as the worst flood disaster in Ghana's recent history…

"June 24, 2010 [another story on floods;] October 14, 2010 [ditto!] October 18, 2010; [and also on] November 2, 2010; February 24, 2011; July 20, 2011; July 25, 2011. On November 1, 2011: 43,000 displaced by Accra floods…14 deaths recorded;…

"May 31 2013: Heavy rains caused flooding in some parts of Accra [including] the Kwame Nkrumah Circle, Darkuman Kokompe, the Obetsebi Lamptey Circle and portions of the Graphic Road, Santa Maria and the Dansoman Roundabout.

"June 6, 2014: Deluge hits Accra, more rains predicted

Accra's poor planning was exposed when a deluge hit the national capital after more than 10 hours of downpour. The heavy rains caused flooding in the city and its environs, including Adabraka, Awoshie, the Kwame Nkrumah Circle, Mallam, North Kaneshie, Abeka, Dansoman and Odorkor.

[And finally] "July 4, 2014: Heavy rains leave havoc in trail.

Heavy rains resulted in havoc, with the worst hit areas in Accra such as Anyaa, Taifa, Dome, Nii Boi Town, Dansoman, some parts of Kaneshie, Adabraka, Awoshie, the Kwame Nkrumah Circle, Mallam, Abeka, Dansoman and Odorkor submerged.

See more at: http://graphic.com.gh/news/general-news/44243-flood-disaster-profile-of-ghana.html#sthash.8VOywnS0.dpuf UNQUOTE
It can be seen from the repetitive and tiresome chronicle above that the problem is over and beyond regimes and political parties. It is a TRULY NATIONAL problem, the fault for which lies first and foremost with our engineering community, but also our financial administrators, who, whilst ever-ready to approve expenditure that will please their political masters, seem somehow to drag their feet when it comes to matters of life and death to the general populace, such as flood prevention, replacement of defective parts of electricity-generating plants, and road construction and maintenance, to say nothing of the nation's health needs.
The citizenry is also to blame, for being ignorant of the havoc that is caused when refuse, especially plastic substances,are carelessly thrown into gutters and drains, or in the streets to be blown into gutters and drains to block them. Water will always find somewhere to go; when there is no legitimate route for it because its natural causeways have been clogged with unauthorised buildings, it will find room in people's houses and destroy all their belongings.
As indicated above, I think these problems are supra-regime and supra-political-party, but I cannot nevertheless close my eyes to the huge sums allegedly provided to such organisations as GYEEDA and SADA, many of which the Auditor-General has severely criticised in his Annual Reports, and some of which, I believe, are to be the subject of unprecedented litigation in our law courts, thanks to Occupy-Ghana.
I implore our administrators to get together, outside Parliament (so that independent thinkers may feel free to contribute) to draw up a list of priorities for public works, that ALL political parties will feel honour-bound to implement, when they come to power. If we don't do this URGENTLY, and we leave crucial civil works projects that touch on Public Safety to become a political football, which can be thrown into touch as soon as a different political party assumes office, then we shall slowly drown in our own stupidity and sheer neglect.
If we use the current disaster to focus seriously on such a reassessment of our insipid national practices, and draw up practical plans that will save us from destroying our rivers; plunging our nation into darkness; crippling our industries (such as they are); making our roads impassable etcetera; etcetera; then, maybe, those who have lost their lives have not done so in vain.
But if we subject our citizens to a similar recurrence of "apocalypse" in the future (in spite of what we have seen) then we shall be cursed as a "damned generation" by both those who are already dead through our negligence, and the grandchildren who will inherit the fruits of our animalistic indifference to the requirements of a good life, in the land of our birth.
What more is
www.cameronduodu.com