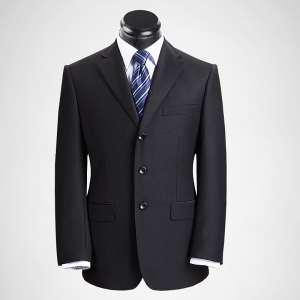 Today we will focus on casual dressing and in the next article we will look at formal or official dressing.
First of all before anything, you need to identify your style and know what you like.
Now in picking a t-shirt; you have to pick one that will flatter your body type, it should not be too big or too small, what I mean here is, it should not be very tight on you, will make you look funny and you might even be a little uncomfortable.
Picking out a t-shirt should be done carefully, make sure what you pick looks good on you. The fact that deep "v" neck t-shirt is trending doesn't mean you should also wear it. The selection of t-shirt also applies to the selection of a polo shirt, now when selecting pants (jeans trousers or khakis) it is advisable to also go for something fitting, not so tight that it displays your contours, we are not women so we don't need that kind of display, just enough that it suits your body. if it is done well and are in the right sizes you can sometimes tuck the t-shirt or polo shirt into the pants; it makes you look like a "big boy" like professional golfers. In the selection of foot wears, it is a good choice to go for something that can easily flow into the blend of colours of your outfit any color at all so long as you think it will blend well, if you have a problem with colour selection; you can just go in for something relating to white such as cream color or some colour that looks like that or khakis, you can also go in for a dark colour or black, these colours easily match or blend with any colour at all.
I am not big on slippers or flip-flops but I find that they are really cool and they also go well with a casual outfit. You may call it easy wear.