Angry NPP Youth Take DCE Hostage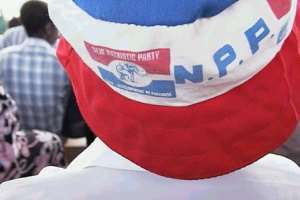 For close to an hour, angry youth of the New Patriotic (NPP) of the Effutu Constituency held that District Chief Executive for the area and two of the three persons seeking to get the nod to represent the party in this year's parliamentary elections hostage at the official residence of the DCE when they got wind that the DCE was in a meeting with two of the three aspirants vying for the party's parliamentary slot for that constituency.
Inside sources hinted the Independent that the angry youth suspected that the DCE, Captain (R'td) Steve Armah is in league with the two aspirants, Mr Emmanuel Markin, an Engineer and Mr. Kwesi Nana Sawyerr, a Human Resource Management Practitioner and are conspiring against third aspirant, Alexander Afenyo Markin, CEO of Excel Group of Companies, to feed delegates with false information that he (Markin) has withdrawn his candidature.
Numbering about 70, the angry youth on hearing of the said meeting, trooped to the DCE's residence and succeeded in taking other occupants including the DCE hostage for over an hour threatening to assault them. The situation became so frightening that the DCE had to call in the police to drive the irate youth away and to cordon off his residence for a while. The youth were however prevailed upon by Mr. Afenyo Markin and the Effutu Constituency Organiser of NPP, Kodwo Halm to leave the premises of the DCE to avoid any eventuality.
When contacted the DCE told newsmen that following the postponement of the primary, which was scheduled for last Sunday, the two aspirants were in his residence to confer with him on how to liaise with the Regional and National Executive for a new date and the arrangement for a new venue for the primary. "It was in the process that the youth besieged my house for no apparent reason and I had no option than to invite the police to maintain law and order