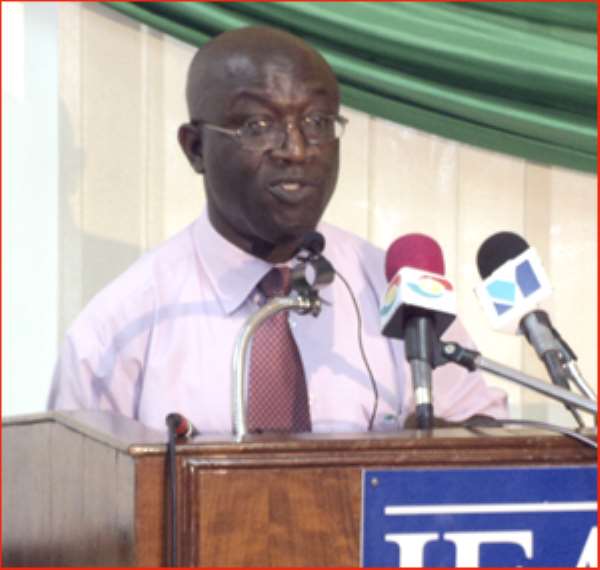 Wondering why Dr. Amoako Tuffour (Dr. KAT) will still push for the removal of Paul Afoko and Kwabena Agyepong from office as National Chairman and General Secretary? Well, the man, who seem to have enjoyed from running campaigns of division and negative attack, is having sleepless nights with the duo at the helm of Party management. His poodle, which he openly campaigned for, lost terribly and for him, it seems not to be GAME OVER, especially when Kwabena Agyepong is General Secretary.
I vividly recall in the lead up to the Legon congress in 2007, Dr. Amoako Tuffour, as Campaign Coordinator for the late Alhaji Aliu Mahama, put up a team of young innocent Political activist to send text messages not to project his candidate but spread very vicious and wicked lies about leading contenders in the contest. Dr. Amoako Tuffour masterminded the spreading of what has turned out to be false, the allegation of our 2016 Presidential candidate, Nana Akufo Addo, on drugs. This same man attacked Alan Kyeremateng as failing to even manage CASSAVA, another palpable lie which has been consistently used against the NPP in the management of the Presidential Special Initiative (PSI).
In the 2008 elections, Dr. Amoako Tuffour, through his cunning means, set up a group that never went round to campaign for the candidate, Nana Akuffo Addo but rather to misappropriate campaign funds meant for polling station officers and bought expensive mansions at East Legon and other places. This is a man who will stop at nothing at creating avenues to fill his pocket and even if it demands destroying personalities.
After President Kufour and Nana Akufo Addo spoke on the current turmoil that has rocked our dear party, Dr. KAT was first to scuttle the roadmap for peace on an Accra-based Radio Station, Asempa FM. His disrespect for authority in NPP is so glaring that this man, who was given an opportunity in Government by President JA Kufour, can call his bluff publicly.
When have you heard Amoako Tuffour speak against Mahama?? He won't dare do that. After all, Mahama has waived off his illegal purchase of a house meant for the Ghana @ 50 celebrations.
Currently, he is sponsoring youth groups and persons across the country to mount a needless and fruitless pressure on our National Officers, all aimed at opening the flood gates for CHOP CHOP in the NPP. Amoako Tuffour forgets his type is the reasons why NPP executives voted convincingly for Paul Afoko and Kwabena Agyepong. They wanted to say "NO MORE KWEKU ANANSE" politics in NPP. He is now a laughing stock who is called by media men only when they want to create humor and confusion on the airwaves. Amoako Tuffour should prepare to contest for elections in the NPP if he thinks people hold him in high regard.
Kwame Amoako Baah
Kumasi