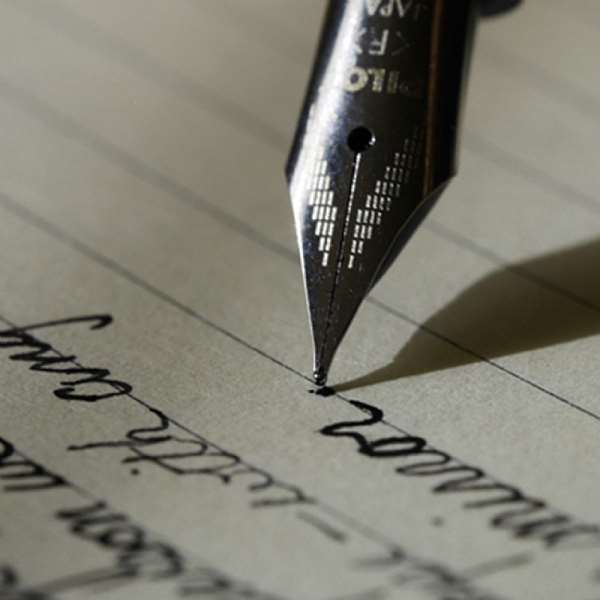 It was scientifically proven that marrying women who were above 30 presents difficulties in conception due to infertility, hence most Nigerian men preferred younger women to avert infertility menace.
The fear was that fertility would begin to decline in women when they attain 35. There were a lot of cultural challenges about infertility and many myths were associated with infertility. The Chief Medical Director, Maitama Hospital, Abuja, Dr. Francis Alu who is also, Consultant Obstetrician and Gynaecologist, confirmed this during one of his public presentations in June 28 2011.
He surmised that age affects women in conceiving. He was of the view that there were 25 percent chances in young people achieving pregnancy and 15 percent of women of the age of 40 and less than 5 percent thereafter.
According to Dr. Alu, "Fertility declines substantially after age 35 in a woman such that a woman has only half the chance of becoming pregnant than she did at the age 25. It drops rapidly after 40 and pregnancy is rare for the first time after age 45. Miscarriage is also common due to abnormal embryos with increasing age."
But today, there is a demystification of infertility issue with many fertility clinics put in place. Also, fertility technologies have advanced the chance of women getting pregnant even when menopause sets.
Affiliations by local medical experts with their international counterparts are giving Nigerian women the opportunity to subscribe to In-vitro fertilization, commonly called IVF: A new technology that is dousing the heightened rate of infertility.
Such technology as the Clearblue Fertility Monitor has also proven that a woman of any age can get pregnant. What this technology does is to maximize a woman's chance for conception. Acupuncture, nutrition and even hypnotherapy have been shown by science that they are complementary therapies that can help boost fertility.
Connoisseurs however expressed that there are other technologies that can allow women to freeze their eggs at a young age and later, these eggs will be released at advanced age for fertility to take place. A school of thought said that women who are starting their career while building their homes or are diagnosed with intractable diseases but want to preserve their future fertility are wont to these devices.
In-vitro fertilization
Dr. Onome Dibosa, the quality manager of the Bridge Clinic at Oduduwa Way, Ikeja GRA, Lagos, said in an interview on April 1, 2012, that with IVF, even menopausal women can have children.
The medical doctor expressed that in today's marriage, there is no time one will say is a "hopeless situation". She declared that, that was the reason IVF was invented. She believed that IVF creates opportunity for couples who think that their condition is hopeless.
"IVF has broken the boundary in fertility and with infertility treatment; every couple stands a chance of having children. With IVF, chances of young couples having children can be as high as 80 per cent; and for older women in their menopausal ages, the pregnancy chances are much lower but they can still have children. The rate of success has actually increased over the years, especially among women who are 30 and above," Dr. Dibosa said.
How IVF works
IVF is not cheap. But a statement by the Lagos State University Teaching Hospital, Lagos State, stated that in its facilities, patients are sure of quality health care delivery. There are two main IVF procedures (egg retrieval and embryo transfer). They are mainly for outpatient procedures, which do not require staying in the hospital, in most cases.
Dr. Dibosa whispered that an older person gets pregnant if she requires the help and donation of eggs from a younger person, with the treatment for IVF differing from a month to six months. The medical specialist opined that this depends on the protocol that the patient has been placed under.
"After ovarian stimulation, multiple eggs are removed from the mother. The eggs are fertilised in the laboratory using the father's sperm in a technique called in-vitro fertilisation (IVF). As the eggs are fertilised through mitosis, the separated eggs (embryos) develop by sex," Mary Ekah, a reporter at ThisDaynewspapers, stated in 2012.
.
Prior to fertilisation with IVF, the fertilised eggs can be genetically biopsied with pre-implantation genetic diagnosis (PGD) to increase fertilisation success.
The Managing Director of the assisted reproduction and fertility centre at Hope Valley International Clinic Limited, a male and female fertility centre in Lekki, Lagos State, Dr. Michael Ogunkoya, said in the interview, "Statistically, most of the IVF babies tend to be males, in fact, to a ratio of about 8 to 2. We cannot tell what precisely is responsible for this. In our practice, we sort of noticed that and it is same thing in other parts of the world. So there must be a factor within the concept of assisted production, which imposes this but like I said, we are yet to find out the science behind it.
"It may be based on the fact that some how the process of IVF relies on the fact that the sperm should be able to fertilise the egg to make embryo and if it were so, it is likely that the sperm that moves faster, which is usually the male, gets to the egg first; that may be the simple basis for it, but still don't know. A lot of researches have to be done to determine that."
It is anticipated that during the process of IVF, experts in-general will transfer about three embryos back to the woman's womb after IVF procedure. "Although these days, especially abroad, the tendency is to transfer two and in some cases one and the idea is that most European communities would rather not have multiple pregnancies and deliveries because of their social preferences," said Ogunkoya.
Gender selection
It was noted by Dr. Ogunkoya that the first and the oldest type of gender selection is the sperm separation method, which has been used since the 1970s.
But there was an account that at Hope Valley International Clinic Limited, a male and female fertility centre in Lekki, Lagos State, a woman can determine the gender she wants to conceive through sex selection technology, otherwise called "Gender selection".
"Hope Valley Clinic started operation in 2003, so we have been in this business treating infertility for over nine years now and that puts us ahead of many of our contemporaries and not only that, we have achieved close to 2000 deliveries till date," Dr. Ogunkoya said.
Dispelled myths surrounding IVF Children
Investigation revealed that since the birth of the first test tube baby, Louise Brown, in a London Hospital in 1978, over five million babies have been born, via IVF, in the world and, an approximation of 2000 babies have been born through the same procedure in Nigeria.
While in the so-called civilized world people do not give a hoot on how a child is born, as far as the child is safe, Professor Oladapo Ashiru who's the Chief Medical Director, Medical ART Centre, Lagos State, said: "there is still some resistance to people sharing their own personal stories after a successful IVF treatment in Nigeria."
Knowing that there are a lot of myths that surround IVF technology and IVF babies, Professor Ashiru said that such children are normal babies, who even grow up to beat their mates in being bright and intelligent.
Professor Ashiru inferred, "People should be encouraged to share their stories which may help other couples find succour. From 2009 to 2011, 20 women within the age range of 30-54 had multiple pregnancies ranging from twins to quintuplets."
In the professor's account, of these women one delivered a singleton, six, twins, three, triplets, one, quadruplets, and two, quintuplets. And many women have on-going singleton pregnancies, on-going twin pregnancies, on-going triplet pregnancy and on-going quadruplet pregnancies across the country.
Odimegwu Onwumere is a Poet/Writer; he writes from Rivers State. ([email protected]). Tel: +2348057778358.