June 8, 2015
|
Headlines
Balanced Drug Policies And Health: The Importance Of Harm Reduction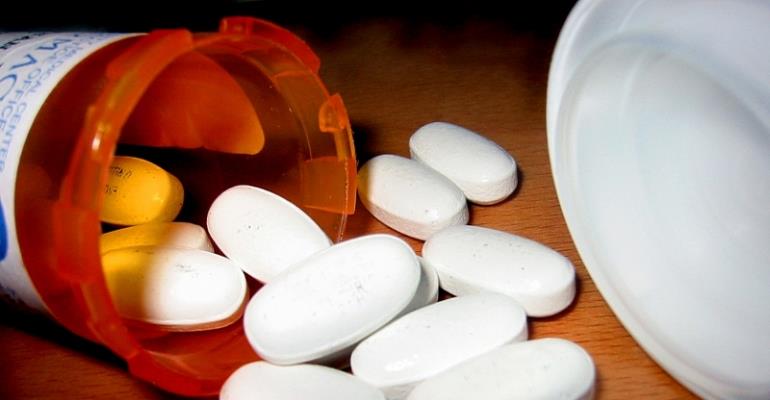 Recently, and even now, there are calls from civil society organizations and actors on governments and policy makers to formulate a realistic approach to sanctions related to drug use, thus implementing a 'balanced drug policy'.
The media cannot be said to be left out in this campaign. Hand in hand with CSOs, some journalists have been taken through capacity building workshops to enhance their knowledge in reporting on drug issues.
Another objective of the capacity building workshops is for the beneficiary journalists to see the need in joining the CSOs to advocate balanced drug policies.
A similar workshop organized from June 3 to June 4, 2015, by the International Drug Policy Consortium (IDPC), the West Africa Civil Society Institute (WACSI), the Open Society Initiative for West Africa (OSIWA), the Kofi Annan Foundation, and the West Africa Drug Commission (WADC), brought together over forty journalists from West African countries, to have some education and sensitization on the balanced drug policy preached by the CSOs, and how they can further educate the public.
The workshop was handled by facilitators including: Nana Asantewa Afadzinu, the Executive Director of WACSI; the Senior Policy and Operations Manager of IDPC, Jamie Bridge; Peter Tinti, a seasoned investigative journalist; Maria-Goretti Ane, IDPC Africa, and Raymond Lion Lokko, Remar Ghana. The participants indulged actively in the workshop proceedings.
Now, before we discuss our main issue – the importance of harm reduction, we should first consider what a 'balanced drug policy' is. Per this writer's understanding, a balanced drug policy is the policy which takes the health matters of drug users into consideration, and make health services and counselling accessible and meaningful to drug addict or users. On the other hand, an imbalanced drug policy is the one which focuses only on sanctioning drug addict or drug users in rather harsh manners without offering any form of support to the addicts.
For example, in Ghana, the recent Narcotic Control Commission Bill of 2014 which has been developed and passed on for parliament to be discussed and approved is said to have even more severe sanctions for drug users as compared with the current law.
According to reports by some civil society actors in Ghana, the current bill focuses on punishment as opposed to providing a legal framework to support drug users as an alternative means of curbing drug menace in Ghana.
The sub-clause 1-4, according to the clause 25 of the recent bill states;
A person shall not, without lawful authority or excuse, proof of which lies on that person, smoke, sniff, consume, inject into the body of that person or otherwise administer a narcotic drug on the body of that person.
A person commits an offence if the person without lawful authority, proof of which lies on that person. (a). Injects another person with a narcotic drug, or (b). Administers narcotic drug to another person.
A person who commits an offence under sub-section (1) is liable on summary conviction to a term of imprisonment of not less than five years and a person who commits an offence under sub-clause (2) is liable on summary conviction to a fine of not less than seven thousand penalty unit and not more than ten thousand penalty units and to a term of imprisonment of not less than twelve years and not more than twenty-four years.
The person shall serve an additional term of imprisonment of not less than twelve years and not more than twenty-four years if the fine is not paid.
The provisions above rather present a scenario of a helpless drug situation in many senses. For instance, the sub-clauses 3 and 4 show how a person who commits a drug offence will be incarcerated for not less than five years. A person to be made to pay a fine of not less than seven thousand penalty unit or not more than ten thousand penalty units; in default of the fine payment will result in being imprisoned for not less than twelve years and not more than twenty-four years.
It could be concluded that under this bill, most drug addicts will end up in prisons because they would not be able to pay such an amount as a fine. And what is the implication? Government will need to increase investment into building of more prisons and still more funding to cater for prisoners! Such fund could be apportioned to other sectors of the economy.
The importance of Harm Reduction
According to Harm Reduction International (HRI), harm reduction refers to 'policies, programmes and practices that aim at primarily to reduce the adverse health, social and economic consequences of the use of legal and illegal psychoactive drug without necessarily reducing drug consumption. Harm reduction benefits drug users, their families and the community.'
Harm reduction can also be said to be the reduction of the demand for, and harm from narcotics drugs through education and treatment.
Educating the general public on the health implication of drug use, and offering support and treatment to drug users or drug addicts are sure ways of controlling the dependency on hard drugs and the negative impacts it can have on the individual, the family, the general public and the country at large.
Otherwise, if young and the active population group members are imprisoned for drug use, and they have to spend their active youth life in prison, what happens to the economy of that country? We all know the repercussions this could have on almost all sectors of the economy, thus the importance of harm reduction.
Another reason why harm reduction is important stems from the fact that more people are at risk of falling victims to drug addiction and getting infected with its related ailments, therefore there is the need for an urgent intervention – education, support and treatment.
According to a report by the International Drug Policy Consortium (IDPC), 12.7 million people inject drug worldwide, and 13% of this group are people living with HIV. In Sub-Saharan Africa, 1 million people inject drugs, with 5 to 10% of this group living with HIV; plus overdose, hepatitis, tuberculosis and others.
Out of the 1 million people who inject drugs in Africa, Mauritius has the highest Human-immune Virus (HIV) prevalence of a little over 45%; followed by Tanzania and South African at 34% and 20%, respectively. Kenya and Uganda follow each other closely at about 19% and 17%, respectively. Senegal, Seychelles, Nigeria and Ghana fall below the 10% mark of HIV prevalence in Africa, with Ghana being the least on the scale. These figures point to one notion – people are sharing injecting equipment! This leads to blood-borne virus risk.
Harm reduction has progressively been successful in countries including: the United Kingdom, Switzerland, Germany, and Australia, these countries have consistently implemented comprehensive harm reduction strategies, with Germany leading.
Harm reduction interventions
There are three categories n defining harm reduction interventions. These are: the UN 'Comprehensive Package'; Other Harm Reduction Services and Non-Harm Reduction Services.
The United Nations Comprehensive Package includes: HIV testing and counselling, antiretroviral therapy, condom distribution, targeted education and information, Hepatitis vaccination and treatment, TB prevention, diagnosis and treatment, and the Needle and Syringe Programmes (NSPs).
The Needle and Syringe Programmes (NSPs) sees to the distribution of sterile injecting equipment, collecting and disposing off unsterile needles, etc.
Nevertheless, there are road blocks for harm reduction. Some of these are: legal – in which people are criminalized, or harm reduction itself criminalized (laws against carrying needles and syringes.); ideological – in which drug users are perceived to be bad or evil, and so they are shunned and not offered support even when they appeal for it.
Principles of harm reduction
Some principles of harm reduction are:
Acknowledging the universality and interdependence of human rights. In this principle, the former UN High Commissioner for Human Rights, Navanathem Pillay, declared that "People who use drugs do not forfeit their human rights, including the right to the highest attainable standard of health, to social services to work, to benefit from scientific progress, to freedom from arbitrary detention and freedom from cruel inhuman and degrading treatment".
Harm reduction is rooted in dignity and compassion: This principle views people who use drugs as valued members of the community, as well as friends, family members and partners, and consequently rejects discrimination, stereotyping and stigmatization.
Harm reduction challenges policies and practices that contribute to harm. Many factors such as the behaviour and choices of individuals, the environment in which they use drugs, and the laws and policies designated to control drug use, are some of the factors which contribute to drug-related risks and harms. Harm reduction therefore seeks to address all of these factors in order to protect the human rights and health of affected individuals.
Harm reduction values transparency, accountability and participation. It encourages open dialogue, consultation and debate. This needs the meaningful involvement of a wide range of stakeholders in policy development and programme implementation, delivery and evaluation. People who use drugs and other affected communities should be involved in decisions that affect them.
A Senior Policy and Operations Manager of IDPC, Jamie Bridge, during a recent media training in Accra, Ghana, on Drug Policy in West Africa, remarked that "It is hard for governments to talk about a drug-free Africa or world."
That was a realistic statement from Jamie Bridge, and it emphasises the vital roles harm reduction strategies can play in this whole drug menace. In this sense, why don't we focus on a 'balanced drug policy', more importantly harm reduction, rather than directing all approaches to criminalizing the issue – drug use?