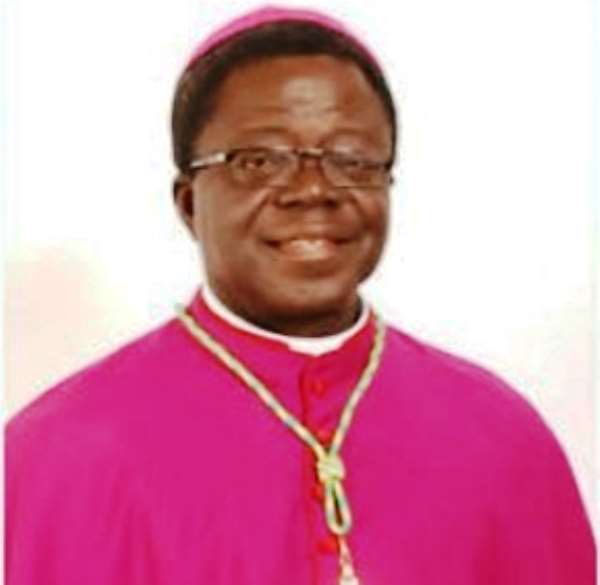 Kumasi, June 4, GNA - The Catholic Diocese of Konongo-Mampong in the Ashanti Region has called for a 30 per cent admission quota in all Senior High Schools founded by faith organisations.
The demand has been necessitated by lack of access to admission of members' wards into these mission schools, a situation created by the introduction of the Computer Schools Selection Placement (CSSP).
In a communique issued after the first Synod held by the Catholic Diocese of the Konongo-Mampong at the Spiritan University of Ejisu, and copied to the Ghana News Agency (GNA), said the situation defeated the very objectives for which the schools were established.
The communiqué signed by the Most Rev Joseph Osei Bonsu, Catholic Bishop of the Diocese and President of the Ghana Catholic Bishops' Conference, called for a re-look of the country's education to ensure that high premium was placed on the moral and human formation of the youth.
'Our schools are not doing enough in the area of the moral and human formation of the youth as evidenced in the current state of widespread examination malpractices', the communiqué said.
'The low level of academic achievement, especially in the rural areas, continue to bedevil our educational system and scar the conscience of the nation' it said.
The communique said it was distressing that parents, teachers and other education officials actually colluded with students to cheat at examinations under the misguided idea of securing the student's future.
'In the light of the alarming situation, it was regrettable that governments, by their policies, continue to side-line the missions in the supervision and management of mission schools in the country', it said.
It noted with regret that in spite of all the huge investments in the area of national development, the country continues as a nation to churn out unemployable graduates and attributed this to the unilateral emphasis on just the acquisition of knowledge and skills.
The communiqué urged government to reconsider some of these policies and enter into meaningful partnerships with all stakeholders for the sake of the future of the teeming youth in the country.
GNA