Who Killed DefClef´s "Spartans Instrumentals": Sarkodie Or Flowking Stone?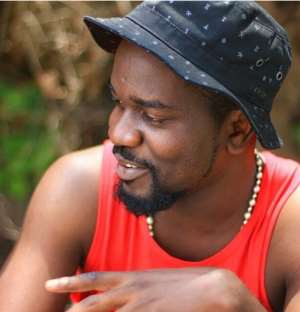 We are all impressed by Sarkodie´s chorusless track, Revenge of the Spartans because of the flow of his lyrics on DefClef´s spartans instrumentals as I choose to call them. But Flowking Stone has released a mixtape of Sarkodie´s Revenge of the Spartans called God of the Spartans which I refer to as ´´A Letter to Sarkodie.´´ I have soaked up Sarkodie´s Revenge of the Spartans as well as Stone´s God of the Spartans, and this makes me capable of answering the above question.
First of all, we all know that DefClef´s spartans instrumentals are typically Hiphop in nature because they are not danceable tunes, but we can only bounce or nod to them. Also, DefClef´s fusion of the kicks and the bassline makes the beat pleasing to the ears and lively. However, Sarkodie´s hard lyrics in Revenge of the Spartans fit well in the progressions, but Flowking Stone gives us sweet rhymes fused with musical logic stylistically in God of the Spartans!
Moreover, Sarkodie is perceived as a hard rapper in Revenge of the Spartans, but Flowking Stone is seen as the lyricist in God of the Spartans. And Revenge of the Spartans has that compelling element which causes one to react in actions, but God of the Spartans expresses rare lyricism being thought-provoking which keeps one in a trance! Therefore, I believe Flowking Stone killed DefClef´s spartans instrumentals though Sarkodie did his best in Revenge of the Spartans!
*** Written By: Allan Kweku Buah a.k.a @Sir_Article***
*** (Dated 02-06-15) ***
*** +233269850818, [email protected] ***
Credit: sirarticle.blogspot.com