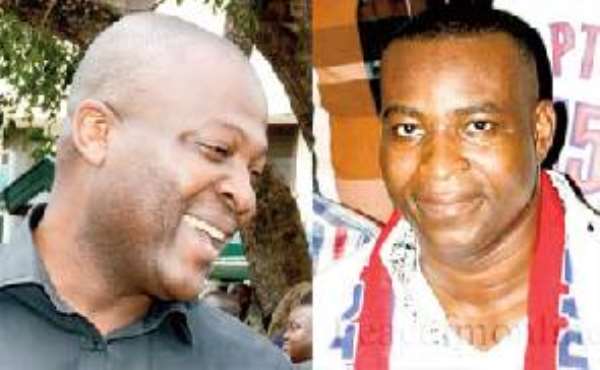 The ongoing defamation case against the NPP's Ashanti regional Chairman has suffered a setback after the Kumasi high court presided over by E K Apenkwa adjourned Sine die the case brought to it by the president's brother Ibrahim Mahama.
Mr. Antwi- Boasiako is said to have accused Mr. Mahama of being a "thief and dishonest man" who together with President Mahama, have been increasing fuel prices and hoarding the proceeds in some banks in South Africa.
The substantive case commenced ​last week​ in the absence of the defendant and his counsel, lawyer Egbert Faibille.
Hearing could not start ​​today after the judge revealed that a new judge has been transferred to take over court 5 to enable him handle his original court which is court 7. He said he took ​​over the court after the presiding judge was transferred hence the decision to hand over court 5 and its cases to the new judge.
Speaking to Ultimate Fm, The council for the defendant Egbert Faibille said the decision to adjourn the case is in the right direction.
The counsel for the complainant Charles Zwennes, says he is optimistic things will fall in their right places despite the setback.