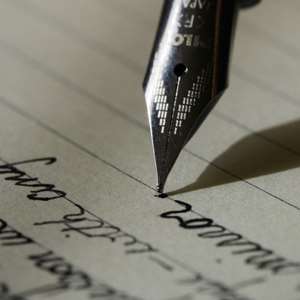 Community Health Nurses are nurses who are given two year training after completing secondary School to work at the community level to undertake and champion health promotion and prevention. They are the frontline actors in health care delivery in Ghana and are "champions" of much touted Community-bases Health Planning and Services (CHPS) compounds.
Since Community Health Nursing(CHN) started in 1960, at Tamale, it has become a strong force in the health service delivery, it has become the house hold name so far as preventive health care (public health) is concern, what people delibrately do not take into consideration is the morphological changes which has taken place.
Initially people with middle school leaving certificate were allowed to persue CHN which is equivalent to currently JHS BECE certificate, and A level(GCE) were allowed to persue State Registered Nurse (SRN) now Registered General Nurses (RGN).
However, now SSSCE/WASCE is the requirements for both CHN and RGN, however most people in the health service especially Public Health Nurses whom most of them were once CHNs have refuse to accept the Gospel fact that current CHNs do not use "JHS" as was done previously but rather SHS certificate just us their counter in RGN, no matter how different the grades might be, instead of them to be our mothers they are rather strangely and unpardonably seeing us their opponents and undermining our efforts toward progress instead of complementing and nurturing us as their beloved children, what an irony? This could be an intellectual failure to accept and come to terms with hardcore reality!!!
The leaders we have also elected to protect our interest are rather very good at consuming our little interest (hard earn dues), they always paradoxically leave community health nurses in the cold. How can we pay four different dues every month and still have no one to talk for us?
How can over fifty(50) year name (CHN) be changed overnight to "Nurse Assistant" without a word of reassurance from our leaders? Are they complicit in the whole name changing saga?
It was clear and the warning signs were all over that the name was going to be changed, what proactive approach did our leaders (CHN) take to curtail this abuse of power by Nursing and Midwifery Council (NMC)? It's a shame that NMC would take a shelter from "Health Regulatory Body, act 857", which does not even talk about changing of name. Has the name change being able to avert the shortage of vaccines or syringes? What one achievement or discipline has it been able to bring on board?
Did our leaders realize that our quest to break away from Ghana Registered Nurse's Association (GRNA), the mother association could be the reason for the name change as a sabotage?
Are our leaders capable of leading us when they live on different "planet" from ours, cruzing in V8 whilst their members are sweating in hard - to - reach areas trying to serve humanity to excellence.
Can we see some good leadership in future?
If care is not taken even the "nurse assistant" would be changed for worst with this blatant disregard of CHNs by their own leaders they pay so much monthly dues to, to fight for their right and protect their interest. As the deadline for MDGs is looming it's these vulnerable group of people that Ghana Health Service is greatly relying on as saviors. God save Mother Ghana. I would urge all CHNs to work heart out in the collective good interest of our great nation, Mother Ghana. Discerning Ghanaians are watching and would spe COMMUNITY HEALTH NURSES, THE STORY OF THE PARENTLESS CHILDREN ak for us in the midst of this unprovoked aggressions. GHANAIANS ARE OUR HOPE. Long live CHNs, long live mother Ghana.
THANK YOU.
MORE SOON.....
Shaibu Issifu (Jnr. Prof)
College Of Health Kintampo
0548437494