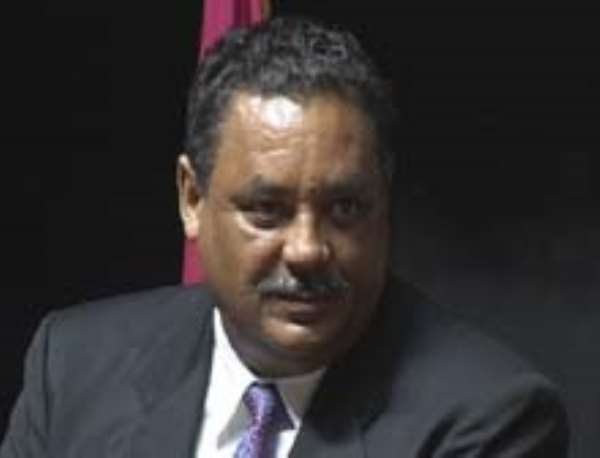 Accra, Aug. 30, GNA - Mr Jake Obetsebi-Lamptey, Minister of Tourism and Modernization of the Capital City, on Monday said strategies must be identified and implemented to bring healing and reconciliation between Africans in the homeland and in the Diaspora.
The Ministry, he said, was encouraging the return of those in the Diaspora, because by knowing their roots and knowing what actually took place during the Slave Trade, the healing and reconciliation process would have begun.
"We must seek to know more about the abuses of our kith and kin and be able to develop strategies for reconciliation between the people of the homeland and those in the Diaspora."
Mr Obetsebi-Lamptey was speaking at the opening of an International Conference on Trans-Atlantic Slave Trade in Accra under the theme: "The Trans-Atlantic Slave Trade-Landmarks, Legacies, Expectations."
The Minister reiterated the need for Africans to create structures and encourage further studies on the Trans-Atlantic Slave Trade for the benefit of this generation and posterity.
He said the Ministry of Tourism and Modernization of the Capital City hoped that research into the history of the slave trade would be of benefit to the country, Africa and Africans the world over. "It is against this backdrop that Ghana considers the slave route project an important one that is aimed at promoting applied research into the slave trade and using the result to educate society," he said. Mr Obetsebi-Lamptey expressed the hope that the conference would bring out more facts that would get a better understanding of what happened.
He urged participants, especially those from neighbouring countries participating in the conference, to take advantage of the programme and tour places where there were legacies left by the slave trade. Nene Drolor Adamtey 1, Noryam Mantse of the Shai State, said both Africans, and non-Africans should be blamed for the Trans-Atlantic Slave Trade.
Professor James Kwesi Anquandah, a member of the National Slave Route Project Committee, giving an overview of the project, said the conference would provide an excellent platform for exchange of information on research findings related to the different aspects and phases of the slave traffic as it pertained in Africa. He said society would need to be informed as to what shackle slavery was about.
The conference is part of the long worldwide celebration being organized this year. It aims at highlighting the horrors of the slave trade and slavery and commemorate the struggle against them. It would further help Africans fight against all contemporary forms of racism, discrimination, xenophobia, intolerance and injustice.