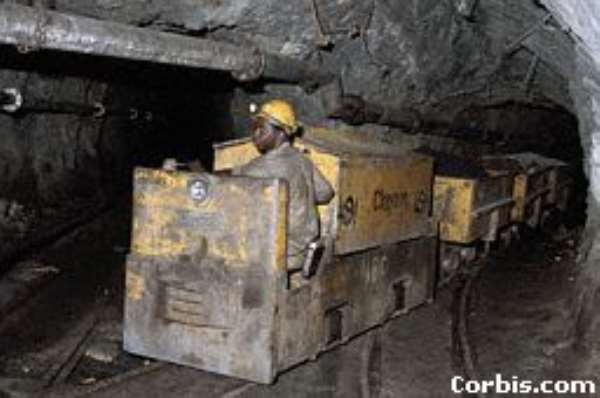 Accra, Aug. 30, GNA - A miner has died in an accident at the Tarwka Mine site of Gold Fields Ghana Limited, a statement issued by the company in Accra on Monday said.
The statement said Mr Ali Adamu died on Friday as a result of injuries in the accident.
The cause of the accident, it said, was being thoroughly investigated by Gold Fields and the Office of the Chief Inspector of Mines, Tarkwa, with the full cooperation of all parties involved. "Gold Fields Ghana reports with deep regret the sudden death of Mr Ali Adamu, an employee of St. Lamberts Drilling Company, whose sudden event occurred on Friday, August 27, 2004, as a result of injuries sustained during an accident on its Tarkwa Mine site.
"The entire Gold Fields Ghana family extends its sincere condolences to the family, relatives and friends of Mr Adamu."