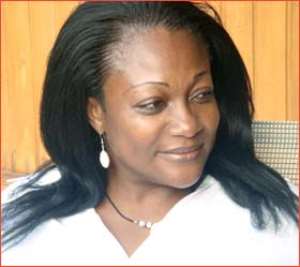 NPP Women's Organiser Otiko Djaba is rallying members of the embattled opposition party including its flagbearer to fast and pray for one week following an acrimonious internal party crisis.
According to Otiko Djaba, recent happenings in the party are 'not normal' or 'natural' hence the need for divine intervention.
Internal opposition against national party chairman Paul Afoko and General Secretary Kwabena Agyepong has reached a crisis point after the party's Upper East regional chairman Adams Mahama died following an acid attack last week.
A political motive is being considered in the trial for the murder of Adams Mahama.
According to seven regional branches of the party, the two national officers. by their conduct, are endangering the party's chances in 2016.
At a hastily arranged regional meetings, the regional executives petitioned the National Council of Elders to prevail on the two national officers to resign.
Kwabena Agyepong has sworn he will not resign but see out his tenure to 201 8.
Many in the party fear the internal crisis played out in the media is decimating the party's chances in the general elections which is 18 months away.
Otiko Djaba, the only woman in a divided male dominated executive, described the happenings within the party as 'disheartening'. She said she felt the pain of Adam Mahama's death after meeting the wife and children of the deceased.
'I put myself in their place, so heart-breaking. We need to focus on how to console them', she said.
But Otiko Djaba sees more to the crisis than meets the eye.
'The air is poisoned with divisive comments, treachery and painful allegations', she said.
Otiko Djaba advised that it is time for the party to 'wait on God for directions….we must seek divine intervention….pray and fast for one week'.
The 2016 flagbearer Nana Akufo Addo and a member of the party's Council of Elders, she said, have been informed of the need for a spiritual intervention.
Otiko said she started her fast today.
Source: Myjoyonline.com