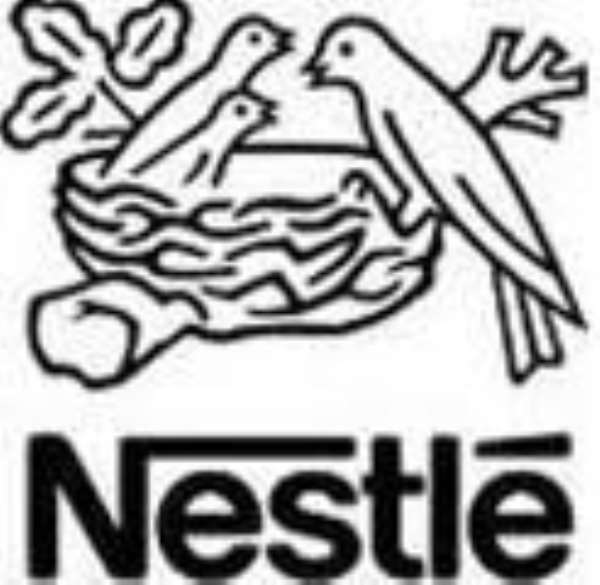 Nestle Ghana Limited has unveiled one of its latest ready-to-eat cereal brands dubbed, Milo Nutrifill onto the Ghanaian market.
The new product, which is made of maize, malt and cocoa, was launched on Tuesday at the head office of Nestle Ghana in Accra.
Milo Nutrifill, which can be eaten by adding warm-water and milk, is fortified with iron and Vitamin C to reduce under-nutrition in Ghana particularly among children not below the age of six.
It is comes in single serve pack of 50g and family pack of 450g at the cost of GH¢1.20p and GH¢9.00 respectively.
The launch of Milo Nutrifill reaffirms Nestle's commitment to improving nutrition, health and wellness in West and Central Africa.
Speaking at the launch of the new product, Ghana Country Manager of Nestle, Freda Y. Duplan reiterated that Nestle aims at enhancing the lives of its consumers by offering them tastier and healthier food and beverages, among others.
'Our objective is to contribute to improving health by being part of the solution to global health problems,' she said.
Ms Duplan added that 'taking a holistic societal approach, we believe that we can contribute to improving nutrition and health by working with government, academia and NGOs.'
She said child nutrition remains a major concern in Ghana 'where iron deficiency is common.'
According to her, the development has serious health implications.
'This can lead to serious health problems, as well as irreversible negative effects on the cognitive development of young children,' she stated.
Ms Duplan called on Ghanaians to consume nutritious food for breakfast.
'Research has revealed that breakfast supplies the body with essential nutrients necessary for brain function and can result in generally improved nutrition, providing important nutrients and helping children perform better in school.'
Nestle Production Ghana Limited was established in 1957, and has since that time created a shared value for its shareholders and host communities.
It boasts of products such as Maggi, Milo, Cerelac, Ideal Milk and NIDO, among others.
BY Melvin Tarlue