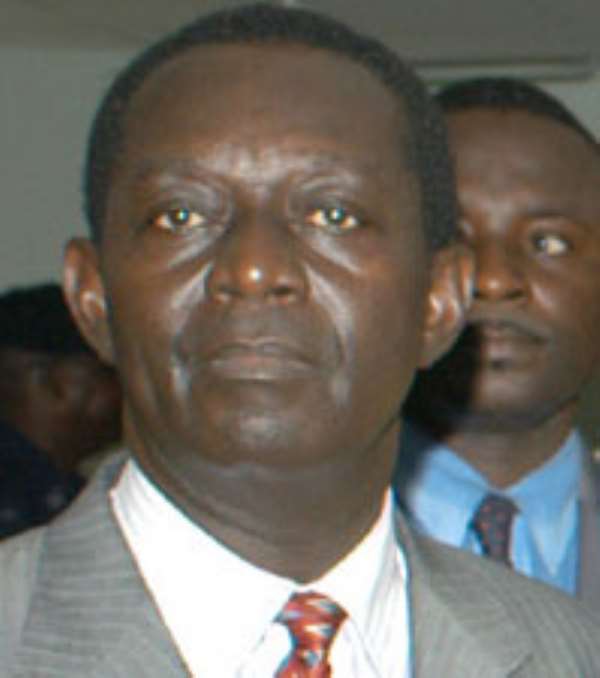 Kumasi, Aug. 28, GNA - Dr Kwame Addo Kufuor, Minister of Defence, has been re-elected the New Patriotic Party (NPP) parliamentary candidate for the Manhyia Constituency.
This was by popular acclamation at the party's constituency extraordinary delegates conference held in Kumasi on Saturday. Dr Addo Kufuor has been representing the Manhyia in Parliament on the ticket of the NPP since 1996.
The Defence Minister in his acceptance speech asked Ghanaians to continue to have faith in the government as it worked tirelessly to better their situation.
He noted that the Kufuor administration had been in power for less than four years and certainly not all expectations of the people might have been met.
"However, on the balance sheet our performance has been significant and creditable and for that matter our mandate should be renewed."
Dr Addo Kufuor noted that the atmosphere of general fear; insecurity and intimidation the people lived under before the NPP assumed the reigns of government had now been replaced by a genuine air of freedom.
The Senior Minister, Mr Joseph Henry Mensah, called on the people to ignore what he said were the hypocrisy, campaign of lies and unjustified attacks on the government by its opponents.
"Our critics should look around them if they want the evidence of our achievements."
The Senior Minister asked the electorate to vote massively to return the NPP to power in the December polls in view of the tremendous job it had done.
Mr Haruna Esseku, National Chairman, said the party had so far successfully elected parliamentary candidates in 210 out of the 230 constituencies.
He said within the next 10 days the whole complement of the NPP's parliamentary candidates for the elections would be ready. Mr Esseku asked the polling station executives to encourage all registered voters who had not yet taken their pictures for the photo identity cards to take advantage of the Electoral Commission's announced mopping up exercise.
The Manhyia Constituency has 109,000 registered voters and out of this 6,133 are yet to have their pictures taken.
Other speakers at the conference included Mr Fredrick Fredua Antoh, the Ashanti Regional Chairman of the Party, Mr Mac Manu, Western Regional Chairman of the party, Captain Nkrabea Effa-Dartey (rtd.), Deputy Minister of Local Government and Rural Development and Mr Sampson Kwaku Boafo, Ashanti Regional Minister.