Audrey Abakah, banker by profession has taken her leadership confidence level higher by establishing the first club of her leadership organisation, the Dreamers Leadership Club Foundation (DLCF), after she was inducted in to the 2014 StandOut Women's Leadership Network, a flagship programme of Leading Ladies Network.
The Head of Service Excellence at Barclays Bank established Dreamers Leadership Club Foundation five years ago to cause a revolution in the leadership landscape of the nation, with the aim of involving the youth who are the leadership backbone as a first point of call.
DLCF is basically founded on visionary, transformational and servant leadership promoting values, with a strategy to reach its target group by setting up leadership clubs in schools beginning with tertiary institutions.
"We have operated for the past 5 years developing youth leaders through leadership training programs, counseling, leadership forums just to mention a few. We empower, coach, guide and inspire them to aspire to be great visionary and transformational leaders whose dreams and visions will outlive them", Audrey who is the founder of DLFC stated.
However, Audrey's dream of reaching a wider target came to fruition after boosting her leadership status as a member of the StandOut Women's Leadership Network, and on 25th April, 2015, her foundation DLFC achieved a mile stone of launching its first leadership club at the University of Ghana.
The occasion was heavily graced by august speakers such as Rev. Dr. Joyce Aryee– former CEO of the Ghana Chamber of Mines, Kofi Bentil - Vice President of Policy think-tank Imani Ghana and Joyce Sika Twum, CEO Of Self Search Gh. and Cofounder.
Currently, the new Legon Chapter of the club has about 60 members.
Speaking on how the StandOut Network programme made a difference in her career and as a woman leader, Audrey Baah noted that prior to taking the programme, she had a lot of internal struggles such as lack of confidence.
"I had to deal with a lot of internal struggles. My lack of confidence, my self-perception- how I perceived myself. So coming here and looking at the words that have come up – because words are spirit. I have seen myself being empowered. My confidence level has actually accelerated to the highest level." Audrey stated.
Audrey who is glad to have taken part in the StandOut Women's Network programme, and advises other women leaders to join;
"The experience has so far been good having given me the opportunity to meet wonderful women who are committed to leveraging their leadership for good. Secondly it continues to provide the platform to network with other women who are doing well in their career through it's networking events."
Leading Ladies' Network supports women and girls through programs and resources that enhance their development as leaders; whiles its flagship programme. The StandOut Women's Leadership is a specially designed enhancement program for professional women leaders in the private, public or community sectors.
Adapting a learning approach that is theoretical, experiential and practical, the StandOut Women's Leadership Programme challenges women leaders to identify their limiting behaviors and craft solutions to overcome them.
And for Yawa Hansen-Quao, the Founding Director of Leading Ladies' Network is passionately committed helping women to amplify their leadership. She is gratified when they walk up to her to say thank you when their confidence level gets boosted to achieve more as leaders.
"The inspiration was really to create an experience for women leaders that would not be cosmetic", she says.
Story By Yvette Appiah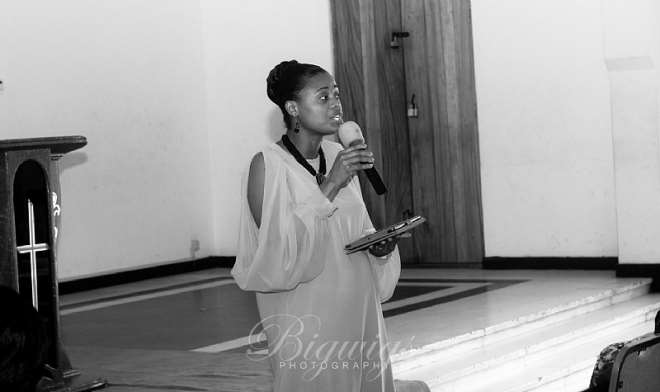 AUDREY ABAKAH TAKING PEOPLE THROUGH A LEADERSHIP PROG.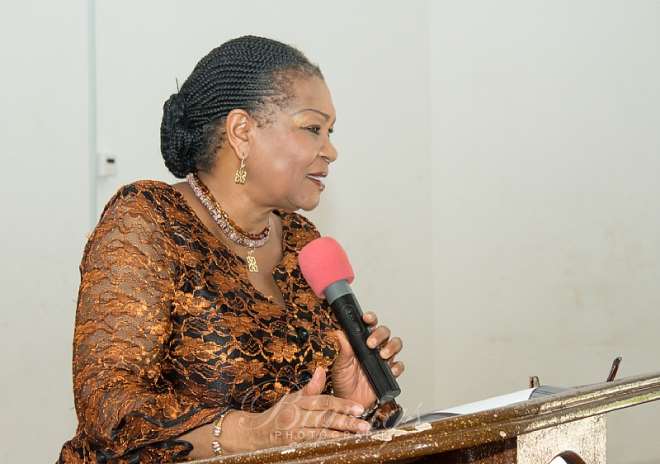 REV. DR. JOYCE ARYEE€€Œ FORMER CEO OF THE GHANA CHAMBER OF MINES AT THE LAUNCH OF DLFC AT LEGON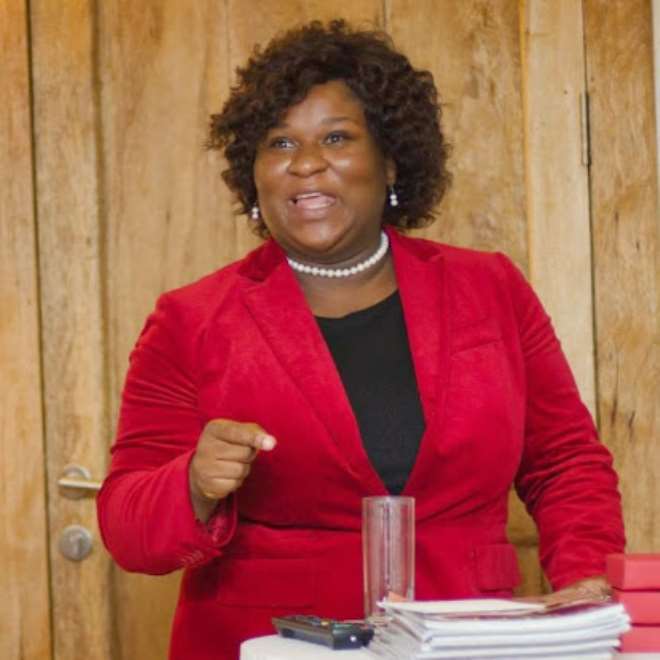 YAWA MODERATING ACCRA DISCOURSE