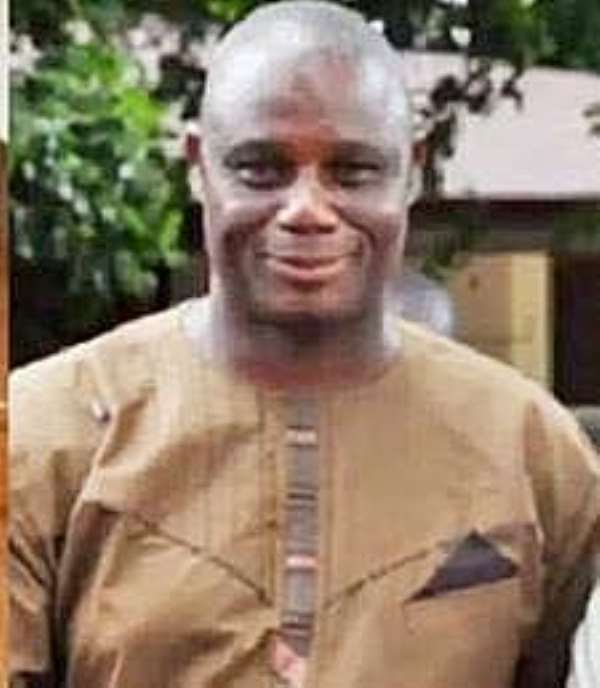 The police in Bolgatanga, the Upper East Regional capital, are still looking for one of the two persons allegedly mentioned as those who poured a gallon of acid on the region's Chairman of the New Patriotic Party (NPP), Adams Mahama, leading to his untimely death.
At about 3am on Thursday, May 21, the police arrested Gregory Afoko, younger brother of the NPP National Chairman, Paul Afoko, from his home at Bolga Estate as one of the persons the late Adams Mahama had mentioned before he died. The other person purportedly mentioned by Adams was Asabke Alangdi, who has vanished into thin air, according to the police.
The suspect is said to have been sited around Paga by a truck driver with acid burns on his body, but he has since gone underground.
An unconfirmed report yesterday indicated that he had been sighted in Navrongo but the suspect keeps eluding the police.
Another report claimed Asabke Alangdi was seen at Sankesi, along the Togo-Burkina border.
Police are yet to place a ransom on him for any information that can lead to his arrest.
After being bathed with the concentrated acid, the late Adams Mahama is said to have managed to drive to the Regional Hospital in Bolgatanga with one eye shut – the effect of the painful acid – after which the police came to take his statement.
He mentioned the names of Gregory Afoko and a certain Asabke as the two persons who attacked him with the corrosive substance.
According to the Upper East Regional police spokesperson, ASP Thomas Agbanyo, the wife of Asabke Alangdi, widely known as Ayinpoka, who could have been of help, had also left town. She is believed to be living with a brother of the suspect in Accra.
There were earlier reports that the police had gone to the house of the fugitive and threatened to arrest the wife, if he (fugitive) did not surrender.
There were also reports of how the police picked the suspect's baby with the hope of getting the wife to convince the husband to surrender himself to the law enforcement agents.
The police have, however, denied these public reports.
A DAILY GUIDE source in the Tanzuei neighborhood confirmed that the lady had run out of the Bolgatanga municipality with her baby.
The source could not tell her exact destination, except to also join the tall list of people who think she had gone to Accra to join her relatives.
According to the source, the suspect's wife had been threatened severally since Thursday – when the late Adams Mahama died – to Saturday, May 23, 2016 when he was buried.
Meanwhile, the Upper East Regional Executives of the NPP did not join the other regional chairmen's meeting held in the other regions, to initiate moves towards the removal of the National Chairman, Paul Afoko and General Secretary, Kwabena Agyepong.
The regional executives have suspended all political activities till Thursday, May 28, 2015.