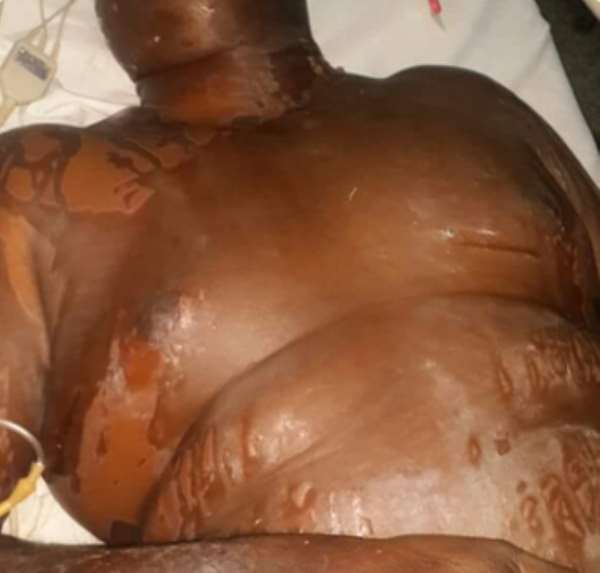 Aliu Mahama Foundation and the family is deeply saddened by the death of Alhaji Adams Mahama, the Upper East Regional Chairman of the opposition New Patriotic Party after suffering from an acid attack of which he passed on to glory from his injuries. Alhaji Adams Mahama was a very close aide to the former Vice President Alhaji Aliu Mahama and was part of the Aliu family.
We condemn this barbaric attack and senseless killing of such a gentle man in the strongest words possible. The perpetrators of this heinous crime must be smoked out by the Ghana police service and dealt with accordingly as spelt out in the Ghanaian Constitution.
We believe that the death of Alhaji Adams Mahama should go beyond political colors and must be treated as a purely criminal matter. We would encourage all political parties' commentators and communicators to desist from politicizing this gruesome murder as it has become a norm for politicians to stain almost every issue with their political colors. We pray political commentators not to feed off this act of crime against the state to score shameful political points and leave the matter to be handled by the professional expertise of the Ghana police service.
As an institution that aim at promoting greater discipline, peace and unity, which is the hall mark of H.E Aliu Mahama we would urge family, friends and loved ones of Alhaji Adams Mahama to exercise utmost patience and refrain from any reprisal attack that might spill this issue overboard. We would have faith in the police service to do a diligent job and bring these criminals to justice.
Aliu Mahama Foundation and the family would also want to use this opportunity to pour out heartfelt condolence to his family for this great loss to the pillar of a very happy home. A good man is never forgotten.
……Singned……
Dr. Samuel Kwadwo Frimpong
Executive Director,
Farouk Aliu Mahama Aliu Mahama Foundation Son,
Former Vice President (Alhaji Aliu Mahama)