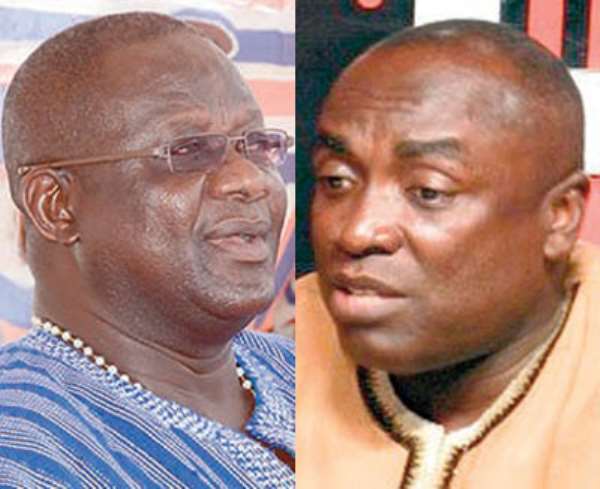 Boya Mohammed, sister of the Upper East Regional Chairman who was attacked with acid has accused National Chairman of the opposition New Patriotic Party (NPP), Paul Afoko and General Secretary Kwabena Agyapong of being responsible for the attack.
Mahama Adam was attacked with acid by two people in his car whilst he was about entering his house midnight on Wednesday. The Police have been able to arrest one of the culprits who according to Boya is the brother of Paul Afoko.
Speaking in an interview on PEACE FM morning show 'Kokrokoo' Thursday morning, Boya Mohammed said the issue started when the two national executives came to the region without informing her brother, the Regional Chairman.
"They didn't inform the regional chairman, we only heard that they rather informed the Youth Organiser...they are planning for agenda 2020 but when we say it, some members of the NPP and other executives will say it is not true. If you don't have any negative intention, how can you come to the Upper East Region without informing the Regional Chairman?" she queried while crying.
According to her, after the visit of the two national executives, "I have been receiving various threats...an unknown number called me from Accra and asked me to tell my brother (the Regional Chairman) to be careful...a brother of Paul Afoko in the presence of some of the youth, also threatened to deal with my brother,that is why I am saying Paul Afoko and Kwabena Agyepong should be blamed for what happened to my brother".
However, she has confidently indicated that the person in the hands of the police is the biological brother of Paul Afoko but the police are refusing to disclose his identity.
Unfortunately, the Upper East Regional Chairman of the NPP, Mahama Adam has passed away at the Bolgatanga Hospital.