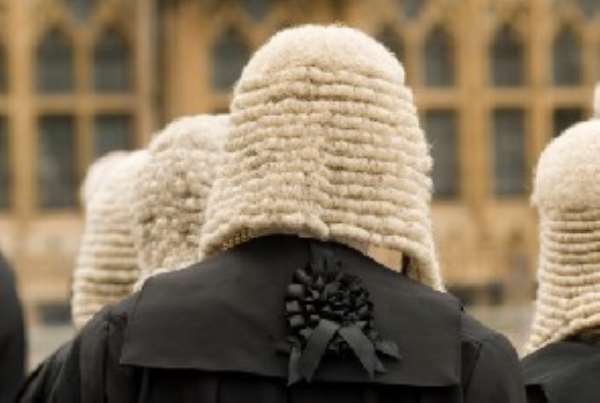 Court proceedings at Nsuta Circuit court, Mampong High court and Mampong District court were today affected following the judiciary staff industrial action on unpaid allowances.
The doors to the main entrance of the three court buildings and the various offices were closed during a visit to the three courts on Wednesday .
Meanwhile the Kumawu chieftaincy case pending before the Mampong High court which was adjourned to May 16 has again been adjourned to June 23 following the appointment of a new judge who is to take over from His Lordship Justice Kwame Ansu Gyeabour,who is on compulsory retirement .
Mr Samuel Boafo Amewuho, the court registrar when contacted on phone said the new judge shall continue all civil cases pending before the court but concerning criminal cases, he has to restart.
During the court hearing on April 29,the lawyers of the respondents raised an objection that the substantive case is struck out since Nana Otchere Bediako, Bodweasehene, and one of the applicants died on February 2 but his name appeared on the paper they filled on February 16
The court then adjourned the case to May 16 for ruling.