It was a colorful durbar of chiefs and queens with "Nananom" elegantly dressed in rich Kente clothe amidst drumming and dancing. The Ghanaian community Germany witnessed one of the most memorable cultural events in it`s history.
It was the unique inaugural ceremony of the newly crowned "Mmabaawahemaa" of Hamburg, NANA AGYEIWAA KODIE with the stool name; BRESIAM I. Nana Bresiam was ushered in by her collegues in accordance with the Akan traditional system of enstoolment.
"Mmabaawahemaa" is the title given to the head/leader of all the young women in society with the sole duty of promoting unity among women. Mobilising girls/women to embark on productive ventures for the benefit of society is also a major concern for "Mmabaawahemaa"
The well attended event which took place at the wonderfully decorated hall of "Gesamtschule" Alter Teichweg, 200 in Hamburg with people coming from all over Germany to withness Nana Bresiam´s I enstoolment was a huge success. Among the chiefs and queens present to grace the occasion were Nana Mprengo, Queenmother of Bohyen-Ashanti region of Ghana, OpaninKwadwoKusi (Simpahene of Hamburg), Nana Kwame Poku (Amansihene of Hamburg, Nana AkowuaDentah (Sekyeremanhene of Hamburg) Nana KrobeaAsantewaa (Sekyeremanhemaa of Hamburg), Nana Amenado, Nana Twenwaa, Nana Ofosu-Kwabi (Bamuhene of Nsawan- Adoagyiri) Nana KwakuAsareBasoah
Also present were Mrs SylvainaGerlich, member of the Hamburg Integration Council and chairlady of Imice.V. accompanied by her husband, Frank Heinrich, Chacellor of Erding University. Nana AnaneKakyire, President of Ghana Union–Hamburg. Mr. BossmanAddo, president of Amansi Union –Hamburg and Mr. Samuel Ampofo, president of Agna. Hon Joe Gabbah of Hannover.
It was a night filled with rich African tradition; musical display and dancing. Not only that, it also brought excitement, unity among our people. Nana Bresiam I offered her sincere gratitude to all who came to witness the ceremony. She reaffirmed her ambition to use the opportunity offered her to unite the ladies and embark on a project to help the needy in our society. Yes, we leave in Hamburg I shall therefore first and foremost support projects undertaking here. Nana was also ably supported by her husband, Oheneba Nana AduseiPoku.
The Men's Club of Hamburg, the Royal Ladies Club, Asanteman Union and the Unique Ladies Club were also present. DJof the occasion was DjSarpong and the opening prayers was done by Evangelist Bright.
God Bless the newly Crowned Queen
Desmond John Beddy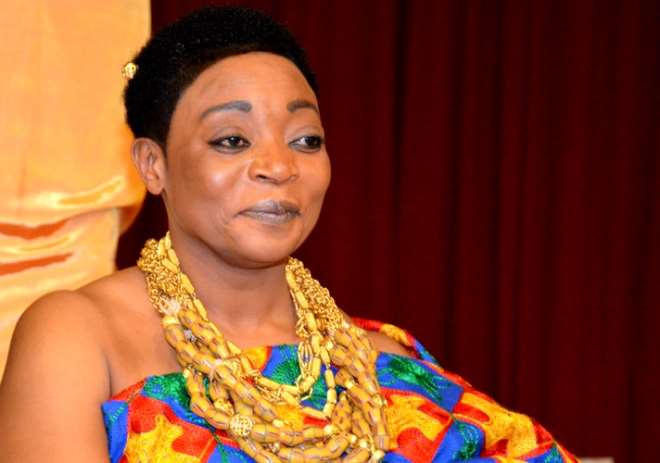 001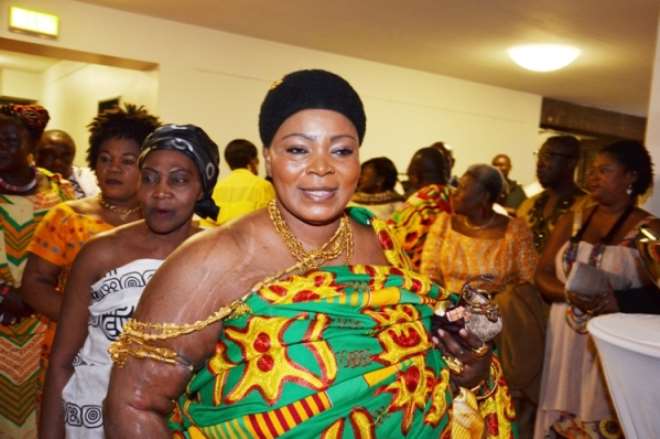 2015-05-20 165109

2015-05-20 165128