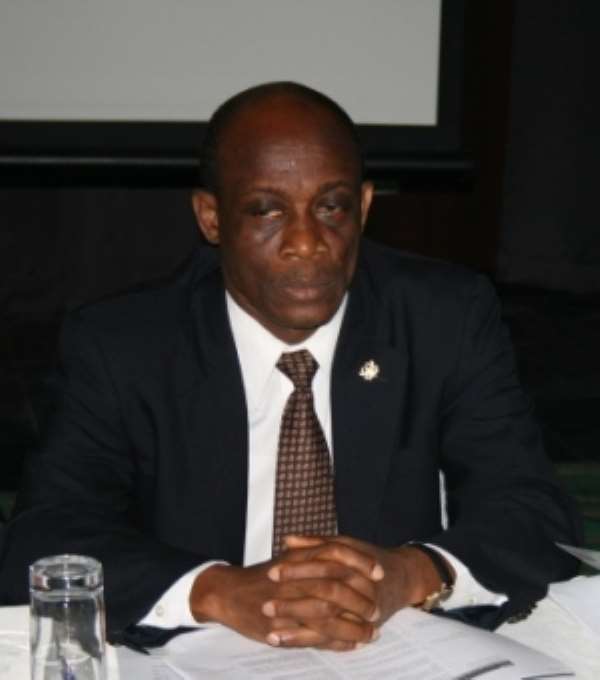 Seth Terkper
Government will on Thursday issue the second three-year fixed rate bonds for January-July, this year aimed at raising GH¢630 million.
Proceeds from the cedi-denominated instrument, which would be issued by the Central Bank on behalf of Government, would be used to restructure Government's debts and also settle matured debts.
The security shall be listed on the Ghana Stock Exchange (GSE) for secondary market trading both on the floor of the Exchange or over the counter (OTC).
The first three-year fixed rate bond, issued in April this year, sought to raise GH¢400 million.
However, Government only realised GH¢168 million, GH¢103 million of which was received by the Bank of Ghana from investors.
The bond is expected to be redeemed by the issuer on April 23, 2018, its maturity date.
Some local banks and foreign investors are expected to go for the latest three-year bonds since it presents an opportunity for the former to make some money.
Government has crowded out most banks with its high interest rate.
Owing to the fact that the last bond issued by government was greatly undersubscribed, analysts seem to be very particular about the latest one especially how its subscription rate would emerge.
It would be redeemed by the issuer in May 2018.
Government, earlier this year, paid an interest of 22.49 percent on bonds it issued.
If the current NDC administration retains power in 2017, it would have to go to the stock market again for more money to pay off its debts, otherwise a new administration will have to bear the brunt of settling the debts.
By Samuel Boadi