Staff of Kenzo's Place in Johannesburg for skills training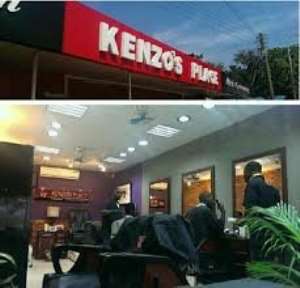 Four staff members of Kenzo's Place Limited, a service provider in the beauty and grooming industry have returned from four-day training in beauty and nail care with Exclusive Beauty Solutions in Johannesburg, South Africa.
They are Karen Ziorkley, Mercy Mensah, Vivian Adanle and Lydia Atwee Ofori.
This is part of continued efforts to improve on the skill set of the staff so as to ensure the best of service delivery and customer satisfaction.
The training which was held in the second week of May 2015 introduced the staff to a new nail care system, the Crisnail which is complete with regular nail polish, gel polish and the gel and acrylic system. They also had top up sessions in the use of the Anesi Beaute range of beauty products for skin care. New and improved treatment for acne and other skin conditions also formed part of the training.
After the one week training, the Exclusive Beauty Solutions presented the participants with certificates. The members of Staff who went for this training are with the pedicure, manicure and general beauty departments of the salon.
The salon, set up about three years ago has as part of its mission, a desire to ensure that all clients are treated to the best of customer care with services provided with state of the art equipment. It is a full fledge beauty salon and barbering salon and caters for men, women and children.