Wole Soyinka in Prestigious Chair in Poetry race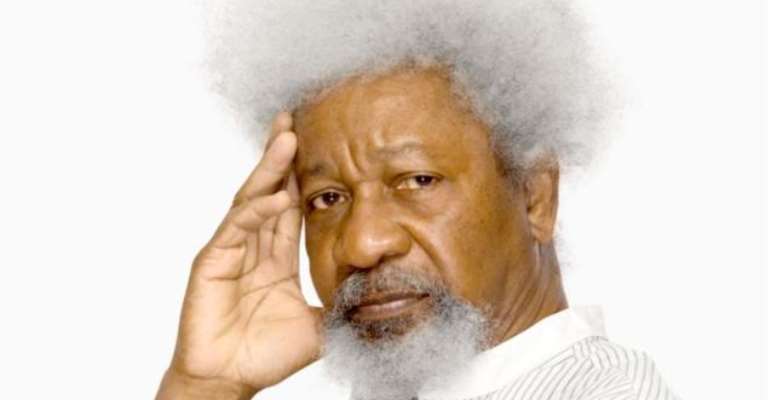 Accra, May 18, GNA - Professor Wole Soyinka, Africa's first Nobel laureate in Literature, could also become the first African Poet to be elected as Professor of Poetry at the University of Oxford, after an election by Convocation in June.
Mr Ivor Agyeman-Duah, a Research Associate at the University of Oxford, has appealed to alumni executives of the Oxford-Cambridge clubs in Ghana, Nigeria and South Africa as well as African Rhodes scholars, to vote as qualified members of Convocation in the interest of advancing Africa's intellectual history.
A statement in Accra, copied to the Ghana News Agency on Monday said the voting period would begin on Friday, May 22 and close on June 17.
The statement quoted Mr Agyeman-Duah as saying that Soyinka was strongly supported by a formidable campaign team that included Lucy Newlyn, Professor of English Language and Literature, Elleke Boehmer, Prof of World Literature in English, and one of the world's leading figures on post-colonial writing, and the immediate past Director of the African Studies Centre- Nicholas Chesseman, among many other distinguished University academics.
He also explained that there had been growing endorsements from others, including the Archbishop Emeritus of Canterbury, currently Master of Trinity College at Cambridge University and fellow poet, Rowan Williams who said: 'Soyinka is a massive cultural presence, and it would be wonderful if Oxford could provide him with a platform to speak in this way.'
Others have been from the Romanian and British poets, Carmen Bugan and Andrew Mcneillie.
Prof Soyinka's comment on the campaign had been that, 'I must confess I do like and am enjoying this unusual contest and feel indebted to the campaign team for that experience and hopefully will meet students and promote the cause of poetry'.
Mr Agyeman-Duah told the alumni electorate that although Soyinka's nomination had been supported by 149 signatories (three times the number of other candidates) it was not enough to ensure his success in the election, because there were other strong nominees: Simon Armitage, Ian Gregson, Sean Haldane, A.E. Stallings.
The campaign team is looking to Africa for strong support of one of its greatest writers: 'Soyinka's world stature is incontestable' they write.
His best chance of winning this election is if his supporters all over the world vote for him. To be eligible to vote they must have an Oxford degree, and they need to register as soon as possible.
The 300-year old position at Oxford University involves giving three lectures each year, judging in some poetry competitions, and helping to promote the importance of poetry in the university.
Lectures given by the Professor of Poetry are open to the public, and traditionally attract large audiences.
If Soyinka is successful, this will bring renewed interest in African poetry and in human rights issues for progressive African policy.
The position of The Professor of Poetry has previously been held by other distinguished poets that included W.H. Auden, Seamus Heaney and currently Sir Geoffrey Hill.
The five-year position is remunerated with a salary of about 150,000 dollars
GNA