GPRTU To Release New Transport Fares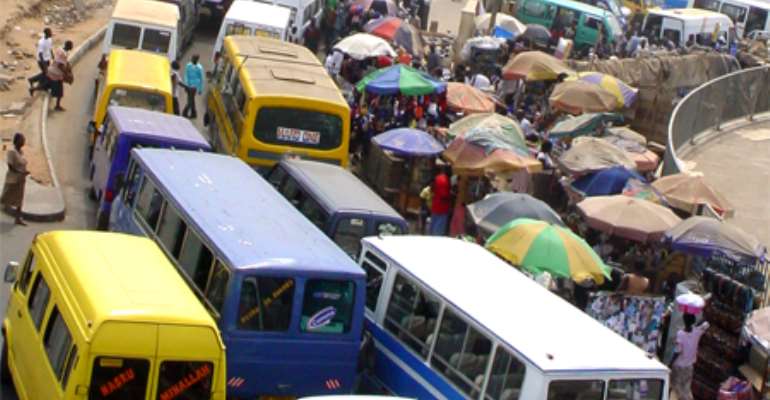 The Ghana Private Road Transport Union (GPRTU) is expected to release new transport fares by mid-week, Deputy Minister of Transport has stated.
Joyce Bawa-Mogtari therefore called on commercial drivers to exercise patience and continue to charge the old fares in the face of 'the surprise' increment in prices of some petroleum products.
The National Petroleum Authority (NPA) has announced a nine percent increment in prices of some petroleum products.
The adjustment takes effect Sunday, May 17, 2015.
Petrol is now selling at GH¢3.33 from the current price of GH¢3.5. Diesel will also be selling at GH¢3.24 up from the current price of GH¢2.97 per litre.
LPG is expected to be sold at GH¢2.88 from the old price of GH¢2.64. Unified petroleum and kerosene for mining firms are expected to go up by 4 percent. However, premix fuel and RFO will not see any price adjustments.
Speaking to Accra-based Joy FM, Bawa-Mogtari opined stakeholders in the transport industry will be meeting today and was certain by Wednesday the new fares will come out.
She said she was aware the increment came as 'a huge surprise' to drivers and Ghanaians, but government had to allow it due to the high cost involved in the importation of goods and services.
'A few things have changed and I do appreciate their [drivers] frustrations but by Wednesday things will stabilise after meeting all stakeholders,' Bawa-Mogtari stated.
Myjoyonline.com