Police arrest quack medical assistant in Wa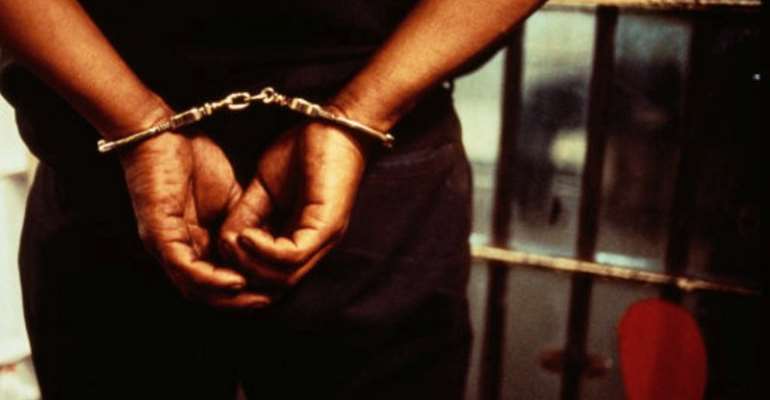 Wa, May 17, GNA - The Wa Police on Monday arrested Adu Boakye Isaac for faking documents as a medical assistant.
Authorities of the Upper West Regional Health Directorate made a complaint to the police to arrest the alleged quack medical assistant.
Briefing the media on the matter, Assistant Commissioner of Police (ACP) Nana Asomah Hinneh, Deputy Upper West Regional Commander, said the suspect applied to the Regional Health Directorate to be engaged as a medical assistant.
He said in the course of processing the application, they realised some inconsistencies with the application letter, the curriculum vitae and other supporting documents submitted by the applicant.
ACP Asomah Hinneh said the health authorities, upon realising this, suspected that the applicant was fake and so quickly reported him to the police and he was subsequently arrested.
He said police investigations also revealed that all institutions the suspect claimed to have attended were false and these included Anaji Community University College in Sekondi, Crystal Health University in South Africa and the Kwame Nkrumah University of Science and Technology where he alleged to have acquired a degree in herbal medicine.
ACP Asomah Hinneh said investigations revealed that some of the institutions were nonexistent and that he had never travelled outside the country.
The suspect has since been granted bail but is assisting the police to carry out further investigations into the matter after which he would be arranged before court.
ACP Asomah Hinneh advised all health institutions, especially private ones, to be very careful when such people approached them for recruitment, adding that they should always cross check all documents properly with the appropriate authorities before engaging the person.
He said this was important because such people posed a lot of threat to human life and should not be allowed to have their way into the health profession.
GNA