Afoko, Agyepong Attacks: Upper East NPP Youth Distance Themselves From Scehemes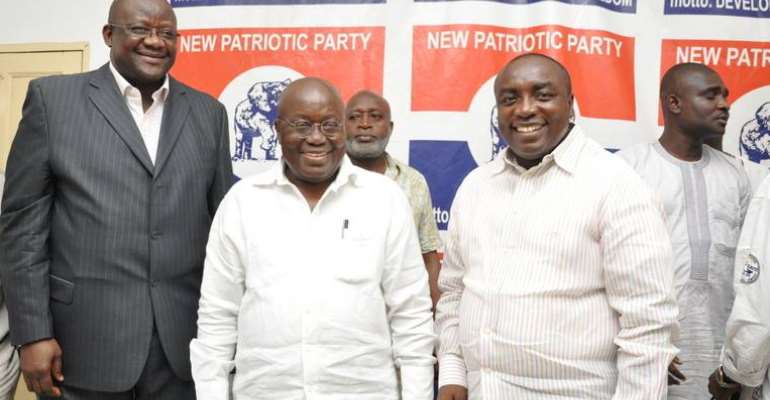 The youth of NPP in the Upper East region wishes to distance itself from the unfortunate incident that happened during the working visit of the National Chairman and General Secretary on Thursday, May 14, 2015.
The attacks on regional officers by unknown thugs are unfortunate and we condemn it. We want to state emphatically, that those hooligans were not NPP and should never be described as such.
We are by this statement, calling on the Regional Council of Elders, Regional Executive committee and National Executive Committee to with immediate effect, sanction Adams Mahama who mobilized these persons to attack his own party officials in the region and prevented the National Chairman, Paul Afoko, who comes from our region and General Secretary from engaging with constituency officers.
We are also calling on Adams Mahama, to render a public apology to the entire New Patriotic Party family in the region and also to our national officers.
We apologize to the National Chairman and General Secretary for the unfortunate incident and assure them of our unflinching support. We have confidence in them to deliver victory for the NPP and we urge all members across the country to solidly support the National Executives of our Party.
Signed:
Bolga East: 0202348520
Nabdam: 0203268259
Talensi: 0206415333
Bolga central: 0200621602
Bongo: 0201232598