Government inaugurates fire station at Sawla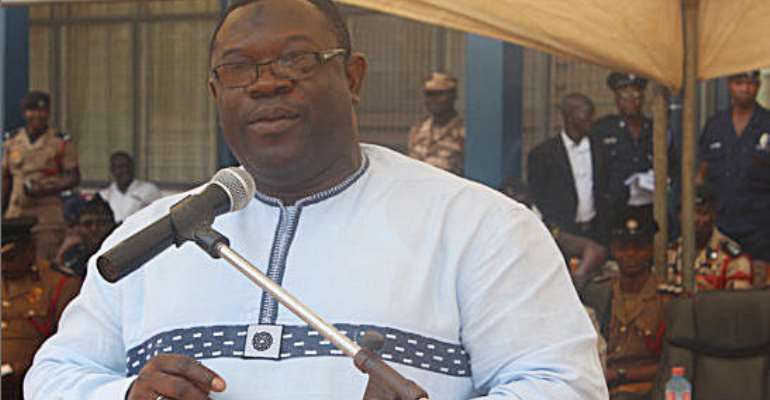 Sawla (N/R), May 16, GNA - The Government has inaugurated a fire and ambulance service station at Sawla in the Sawla-Tuna-Kalba District to help ensure effective fire control and management in the area.
The facility, which is equipped with a fire tender, was constructed by the district at a cost of GH¢ 150,000 from its share of the District Development Fund.
The construction of the facility had become necessary because of the fast-growing nature of the district which means that the only fire station at its neighbouring Bole District could no longer serve both districts effectively.
Alhaji Limuna Mohammed-Muniru, Northern Regional Minister, who inaugurated the facility at Sawla on Friday as part of his tour of the district, said the Government was working to equip the Ghana National Fire Service (GNFS) to enable it to handle all cases of fire in the country.
The Regional Minister was in the district to interact with the chiefs and people as well as assess its performance in the development agenda in line with the Medium Term Development Plan and the Government's transformational agenda.
Alhaji Mohammed-Muniru tasked personnel of the GNFS to intensify public education on the need for proper fire safety measures at homes and institutions to prevent fire outbreaks.
He warned that individuals and institutions who failed to comply with fire safety regulations would not be spared adding; 'it is about time we enforced the laws in the country to save the nation of needless loss of lives and property.'
Alhaji Mohammed-Muniru said the Government was committed to improving security in the country to enable the citizenry to undertake their activities without fear and had, therefore, commended the district for constructing a new police station at Kalba to address the increasing cases of armed robbery in the area.
He commended the chiefs and people for sustaining the peace in the district and urged them to continue to peacefully coexist to accelerate development.
Alhaji Mumuni Isaac Dramani, the District Chief Executive of Sawla-Tuna-Kalba, said the district had undertaken a number of development projects especially in the education sector to help improve academic performance as well as the livelihoods of the people.
Sawla-wura Bukari Alidu, Chief of Sawla, commended the Government for initiating numerous development projects in the area and appealed for the expansion of the Microfinance and Small Loans Centre (MASLOC) facility to cover more women.
Meanwhile, contractors have completed a new market and lorry-park facility at Sawla and handed it over to the district assembly to register and allocate stalls to traders.
The Regional Minister, accompanied by Alhaji Isaac Dramani, earlier paid courtesy calls on the chiefs of Tuna and Kalba to interact with them, and later inspected development projects in those areas.
He also visited Tuna Senior High and Technical School where the students recently vandalised school property, and advised the students to be disciplined and focus on their studies.
GNA