French Rebels Invade Bole District...Are We Safe??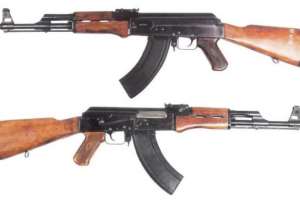 Some suspected Ivorian rebels have invaded some communities and illegal mining sites in the Bole District of the Northern Region.
The rebels are extorting money from traders and the illegal miners.
Those who refuse to pay are denied access to the mining sites or have their goods seized.
Starr News has learnt that the residents have occasionally had confrontations with the rebels.
A small scale miner Mahama Kamal told Starr News their lives have been complicated with the emergence of the rebels.
"Anytime you try to enter the site with a motorbike or any machine, they will demand money from you.
"In most instances, they will search your bag and remove your gold and so we always have disagreements with them.
"There are times they have threatened us with warning shots in the open because we challenged them; the situation is not pleasant at all," he bemoaned.