Completion of roads will improve trade - Minister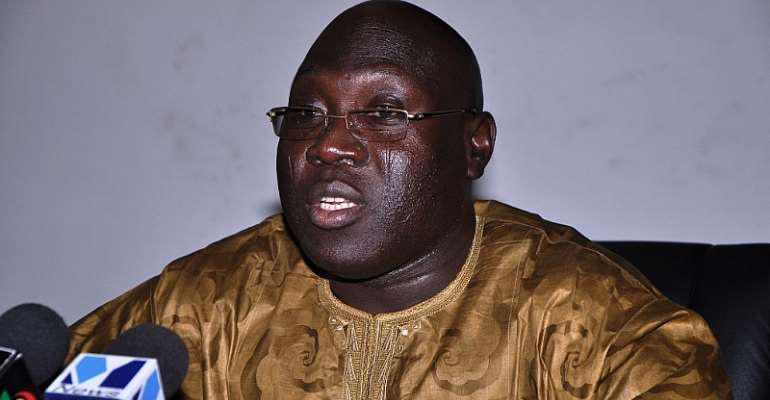 Accra, May 15, GNA - Alhaji Inusah Fuseini, the Minister of Roads and Highways, has said the completion of the roads currently under construction would improve trade between Ghana and her neighbours.
He said the Tema-Aflao, Takoradi-Tarkwa-Bogoso, Ayamfuri-Asawinso, Agona junction-Elubo, Dodowa-Somanya-Akuse-Juapong as well as various sections of the eastern corridor roads would provide linkages within the country and facilitate movement of goods and people.
Alhaji Inusah said this at the second road infrastructure conference held at the Coconut Grove Hotel in Accra.
The event on the theme: 'Sustaining road infrastructure with improved bitumen technology in Ghana', was organised by Core Construction Limited, Platinum Seal Limited, the Ghana Institute of Engineers, the Chemistry Department of the Kwame Nkrumah University of Science and Technology and the Road Research Institute.
Topics discussed included: challenges in road infrastructure and why the rapid deterioration; and the importance of polymer bitumen in today's infrastructural development.
Alhaji Inusah said Ghanaians are witnessing acceleration in the development of the nation's road infrastructure as cities and townships were receiving a facelift from the development of such roads.
He urged participants of the conference to consider ways of increasing the service life of the roads and help in the reduction of their maintenance costs saying 'the Ministry will welcome a proposal in this direction and will be happy to work closely in the implementation of such recommendations'
Mr Frank Lartey, the Chief Executive Officer of Core Construction Limited, said the use of polymer modified bitumen has already been specified in the books and contract documents but had not been fully implemented.
Other road infrastructure improvement works that have been undertaken in the sub-sector are the Tetteh Quarshie-Madina, Madina-Pantang and Awoshie-Pokuase roads, which are almost complete; the Burma Camp and Giffard roads; the flagship Kasoa road and Akatsi bypass, Fufulso-Sawla road in the Northern region the Sekondi/Takoradi roads as well as the Kwame Nkrumah interchange.
GNA