Former President Limann's activist to contest Chairmanship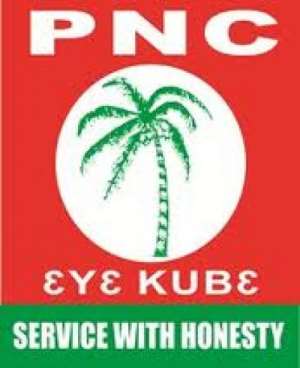 Accra, May 15, GNA - Alhaji Abubakar Sadiq Kwashi Eblo, activist of the late President Hilla Limann, Head of State of the Third Republic, has declared his intention to contest for the chairmanship slot of the Peoples' National Convention (PNC).
Alhaji Eblo told the Ghana News Agency in an interview in Accra on Friday that the PNC was at the crossroads, and needed an overhauling of its leadership to create a new image and identity for the party.
He said: 'Currently the party has become an appendage of the ruling National Democratic Congress (NDC), and the main opposition New Patriotic Party (NPP)…we need to redeem and revamp the party for election 2016.
'PNC cannot continue to operate under the shackles of the NDC and NPP. These two parties have used PNC as their propaganda machinery; we cannot win elections if we continue to operate as a propaganda wing of other parties.
'Some of our current leaders are also using the party's platform to milk the highest bidder in the political game between the NDC and NPP to the detriment of the rank and file'.
The 53-year old activist called for a radical paradigm shift in our political landscape; 'I offer myself as a change agent of the PNC, and call on all true members of PNC to join me to reclaim our party from opportunistic politicians,'
The PNC Aspiring National Chairman explained that through dedication, unity of purpose and sacrifice, PNC could stand on its own political feet to contest in election 2016.
He drew their attention to the need for political tolerance, saying the party's supporters should at all times avoid acts that could engender violence and unnecessary tension.
Alhaji Eblo said the PNC has a tradition that must be projected to win elections; 'the younger generation has little knowledge about the contributions of ex-President Limann's administration, its uncorrupted governance during the Third Republic'.
He said for the 27 months that the Limann administration was in power, none of its members was found to be corrupt which was an excellent record in Ghana's political history.
He said since the overthrow of the Limann government, all subsequent governments have been bedevilled with institutional corruption; 'it is time to vote out corrupt political parties'.
The Aspiring PNC National Chairman also urged political leaders to advise their supporters to conduct their campaigns peacefully, and desist from insults, personal attacks and the use of provocative language.
GNA