Three lessons Africa can learn from South Africa's soccer league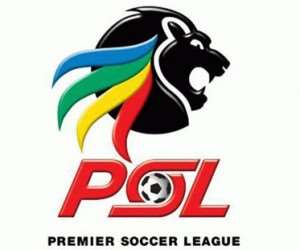 PSL
The South African Premier Soccer League was wrapped up over the weekend as Kaizer Chiefs emerged champions for the fourth time in their history.
The South African league is widely regarded as one of the best in Africa and following the conclusion of yet another successful season, the rest of the continent could learn a thing or two from the South African Premier Soccer League (PSL).
Offer Value
Like most other sports in South Africa, the football league has been significantly monetized. The premier division is sponsored by ABSA, a financial services provider while the cup competitions also have notable corporate sponsorship and partnership with corporate luminaries like Nedbank and MTN being heavily involved. The main reason corporate partnership has proven to be viable is that the South African football league offers real value to these brands. With the fans of various clubs all deeply passionate about their clubs, games are well attended with promising TV audiences also chalked up. With an audience to leverage, marketing the league has been ultimately easier but it has to be said that the organizers of the league have done incredible jobs with ensuring stadium security, minimal crowd violence and affordable ticketing. With all these in place, the South African league captures attention and eyeballs thus providing sponsor brands with an avenue to deepen relationships and immerse themselves into customers' conversations.
Organization is vital
Unlike Nigeria where haphazard fixture lists and questionable refereeing is prevalent and in North Africa where fan violence is a saddening but reoccurring event, South Africa stands out for its impeccable organization standards. League fixtures are properly scheduled ensuring hitch free seasons and thus securing optimal value from television rights deals which represents another major revenue stream for the PSL. It is not quite as monstrous as the figures commanded by the English Premier League but it remains an important source of revenue to keep the league profitable and plays a key role in ensuring that clubs are also well rewarded. Kaizer Chiefs, 2015 champions, received about $836,000 for their triumph while Kano Pillars, current champions of Nigeria's Professional Football League banked 10.2 percent of that amount -$86,000- for their title win last year. South Africa's PSL paid out a total prize money pool of $2.4 million while Nigeria's NPFL paid out $433,00 last year. Clearly, organization, execution and consistent branding does have its rewards.
Fan power
More than anywhere else in Africa, South African football has harvested the interest of its fans. The league organizers, as earlier pointed out, have taken steps and undergone measures to ensure that stadiums are kept violence-free and are conducive for fan attendance. Extra care has also been taken to channel the passion of the fans to boost the league's popularity and its standing. Perhaps the biggest indication of the strength of the passion for the South Africa PSL is the Soweto derby which truly went global in 2013. Across the Caribbean, Latin America, Australia and New Zealand, the March 2013 derby was shown in 24 million households. The game was broadcast in another 83 million households in America while other regions such as the Middle East and the United Kingdom also got a piece of the broadcast pie. Half of the spectacle of the Soweto derby is provided by the fans with the players having to do the rest. While there are documented instances of clubs struggling to fill 2010 World Cup stadiums which radically stimulated the game in South Africa and also addressed its previous infrastructure deficit, there can be little doubts that attendances at games are improving and will continue to do so. This part is crucial, not just for South Africa but for the rest of Africa, as gate fees are the highest component of global sports revenue and particularly within the context of Africa where the other components- media rights, merchandizing and sponsorship- are not as optimized as can be, the fans can be the lifeblood of leagues in more ways than one.
If leagues in Africa were to be rated , South Africa's PSL, given its excellent branding and execution as well monetization, will make a good claim for first place and other league organizers across the African continent looking to improve their local leagues can borrow a few leaves from the PSL's playbook.