Angry NPP activists stop meeting by Afoko, Agyepong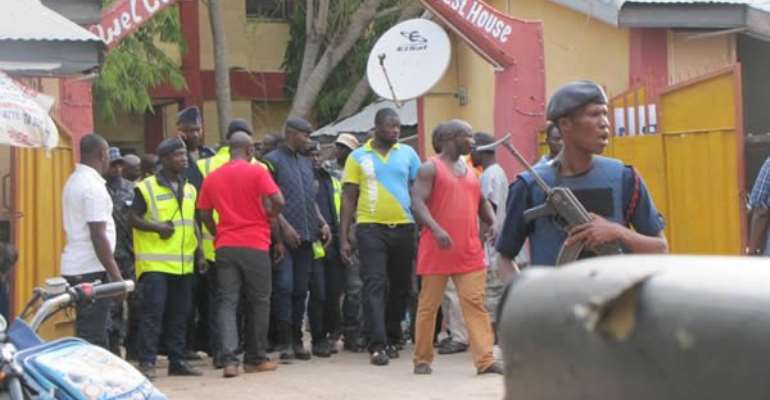 Some angry activists of the opposition New Patriotic Party in the Upper East Region last night disrupted a meeting with some regional executives meant to be chaired by National Chairman, Paul Afoko and General Secretary Kwabena Agyepong.
The two are touring some areas in the northern part of the country to meet and discuss party issues with members.
But that meeting was rumoured to be a campaign against the party's flagbearer Nana Akufo-Addo.
This angered some party activists to storm the Azunsolum Guest House in Bolgatanga where the meeting was supposedly ongoing.
They had threatened to beat and maim the regional organiser of the party, Jerry Asamani whom they accused of organising the meeting.
It took the timely intervention of the police to prevent the chaotic scene from degenerating.
The police had a hectic time preventing the angry activists who had taken over the entrance of the guest house from carrying out their threat, Upper East Regional correspondent Albert Sore reported.
The police later escorted Paul Afoko and Kwabena Agyepong to lodge complaint at the nearest police station around 8pm on Thursday.