There's Nothing Wrong In Feeding NDC Youth First Before Attending To Others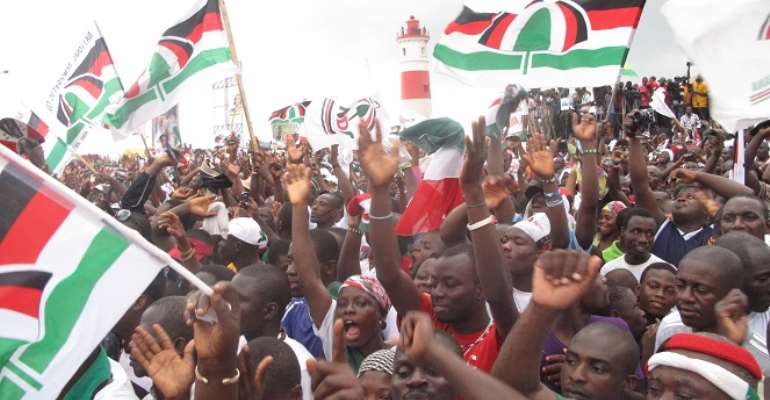 Deputy General Secretary of the ruling National Democratic Congress (NDC) Koku Anyidoho, says there is nothing wrong with the setting up of an NDC Business Development Committee because it is people-centred.
Chairman of the ruling party, Kofi Portuphy announced this week that the NDC has set up a committee to create jobs for party members.
Known as the Business Development Committee and chaired by Trades Minister, Ekwow Spio Gabrah, the committee is aimed at addressing the cries of party members for jobs.
Announcing the formation of the new committee at the party headquarters in Accra, Kofi Portuphy underscored the need to empower party members economically in order to sustain the activities of the party.
He explained that the committee will look at "available opportunities for our people, for ourselves, to create jobs in the private sector and possibly in the public sector as well for our people."
But to NPP's Communication Director, Nana Akomea, it is discriminatory and a complete violation of the country's constitution and the governing party's 2012 manifesto.
"There are over 1,000 things wrong with it… the constitution, even in the NDC manifesto and constitution, you will find out that they talk about anti-discrimination and I can't believe that the ruling party will actually put forth this proposition before Ghanaians," he said.
Reacting to this on Oman Fm's National Agenda, Koku Anyidoho stated it is normal to first consider NDC youth in this project before roping in others who do not belong to the umbrella fraternity.
"There is nothing wrong feeding your children first before attending to your neighbor's children. This is an NDC idea and not government initiative but it is going to help our government to succeed. We are yet to roll it out, but we will do it to make the NDC government succeed", he explained.
He added that in the process of tapping ideas to help the NDC's cause, the NDC cannot in any way, consult the opposition NPP.